Categories

Agency Life

Travel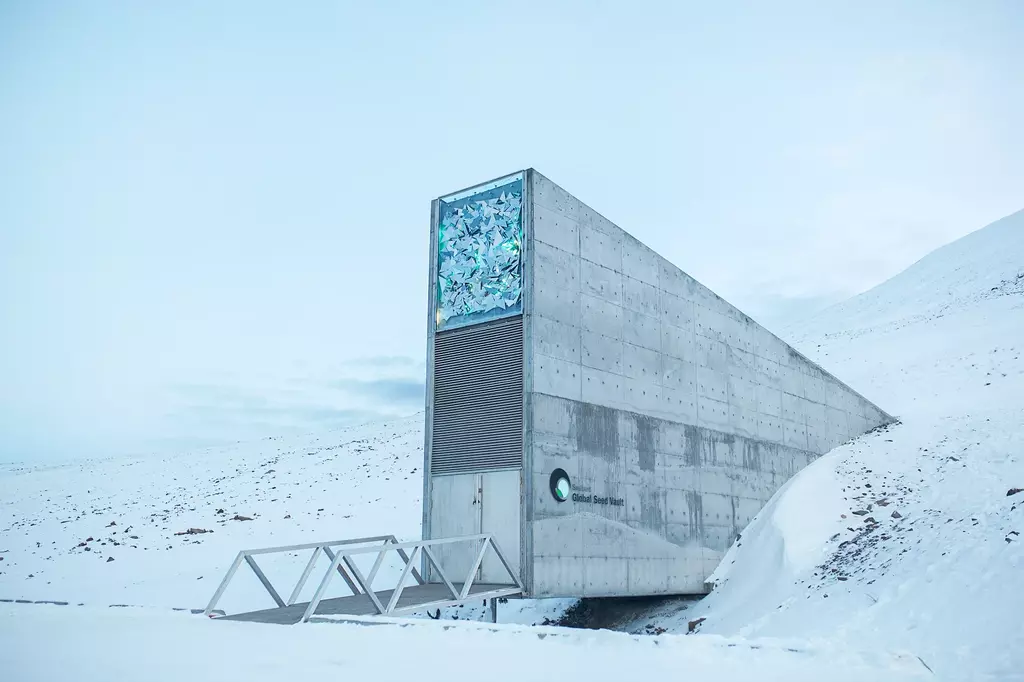 Expedition to Svalbard Seedvault - Day 1
The project
It all started last summer during a brainstorming meeting with our customer, « The Global Crop Diversity Trust ». We were discussing the visual direction of their brand new website we were working on and the importance of great visual material to promote one of their most famous project: the Global Seed Vault.
During the discussion, The Crop Trust suggested that we could maybe organise a one-week mission to the Global Seed Vault and bring back as many pictures and videos as we could for the website. One of the many important things to know about this building is that it's located in the Arctic, 78° North, just next to the northest city on earth: Longyearbyen, on the archipelago of Svalbard (Norway).
It did not take us more than a fraction of time to consider the different options: EPIC Agency was going to the Arctic. Less than 2 months later, in October 2014, Carole Haine (account manager), Long Cao (designer), Benoit Rondeux (managing director) and Jonathan Berger (documentary photograph) were ready to take off to Svalbard.
They were accompanied by Marie Haga, Executive Director of the Global Crop Diversity Trust, Layla Daoud, Corporate Operations Manager and Brian Lainoff, communications assistant.
This article is part of a four article-serie we wrote to share the story of this very special mission!
Introduction: this article…
Day 1 : An EPIC Journey to the Arctic
Day 2 : 1st contact with the Vault
Days 3 & 4 : Blowing in the wind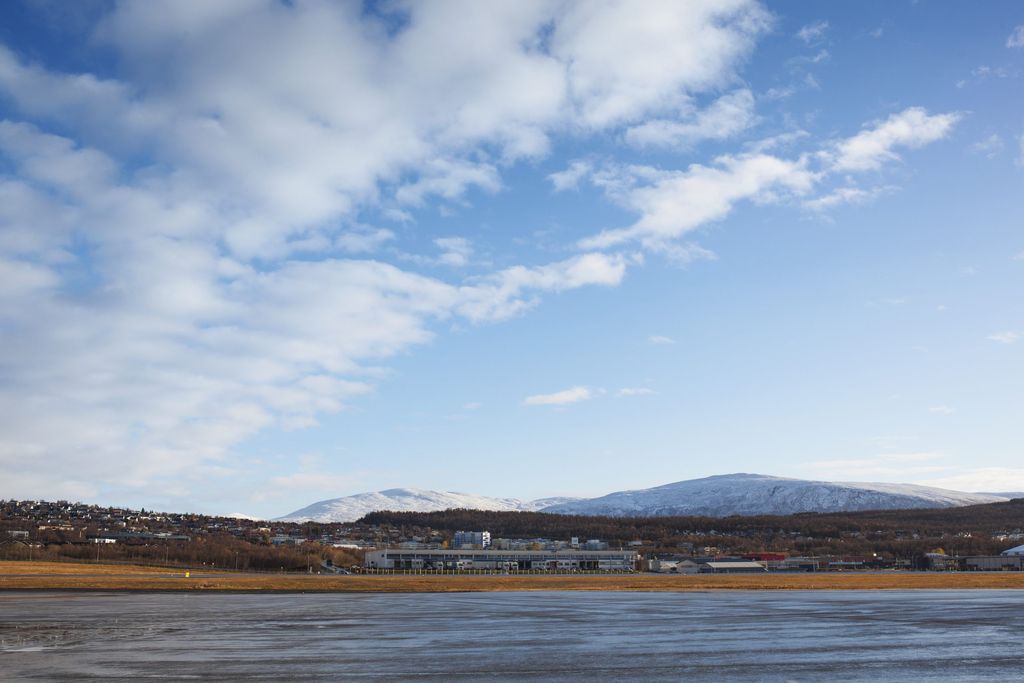 The Crop Trust & EPIC
A global challenge
As an introduction, it's important to understand the very meaning of this mission and this starts with our customer.
The Global Crop Diversity Trust is a not-for-profit international organisation that aims to conserve and promote crop diversity around the world forever. The organisation plays an important role as it ensures the conservation and availability of plant diversity essential for food and agriculture. Drawing on investment income from the endowment, the Crop Trust currently provides long-term grants to support international collections of major food crops in CGIAR genebanks and institutions, and contribute to the Svalbard Global Seed Vault operations.
The situation is clear: the Crop Trust must make people sensitive about the range of issues it deals with, while raising awareness of the importance of financial support. In the framework of these objectives, EPIC Agency was appointed to work with the Crop Trust to rethink its online presence and its website in particular.
SVALBARD GLOBAL SEED VAULT AND EPIC
The Svalbard Global Seed Vault is the ultimate seedbank. It is a fail-safe, state-of-the-art seed storage facility, built to stand the test of time – and of natural or manmade disasters that aims to store duplicates ('back ups') of all seed samples from the world's crop collections. Because of its role as the ultimate insurance policy for the world's food supply, its remote location and its architecture, it is still nowadays the most visual yet tangible asset we could imagine to showcase the long term vision of the Crop Trust.
This is why the Crop Trust gave us the opportunity to travel to Svalbard to visit the Global Seed Vault, see how it works, where it is located and how it was built in order to find the most appropriate approach to recreate this experience on their future website.
The result of this mission will be available on their brand new website in January 2015.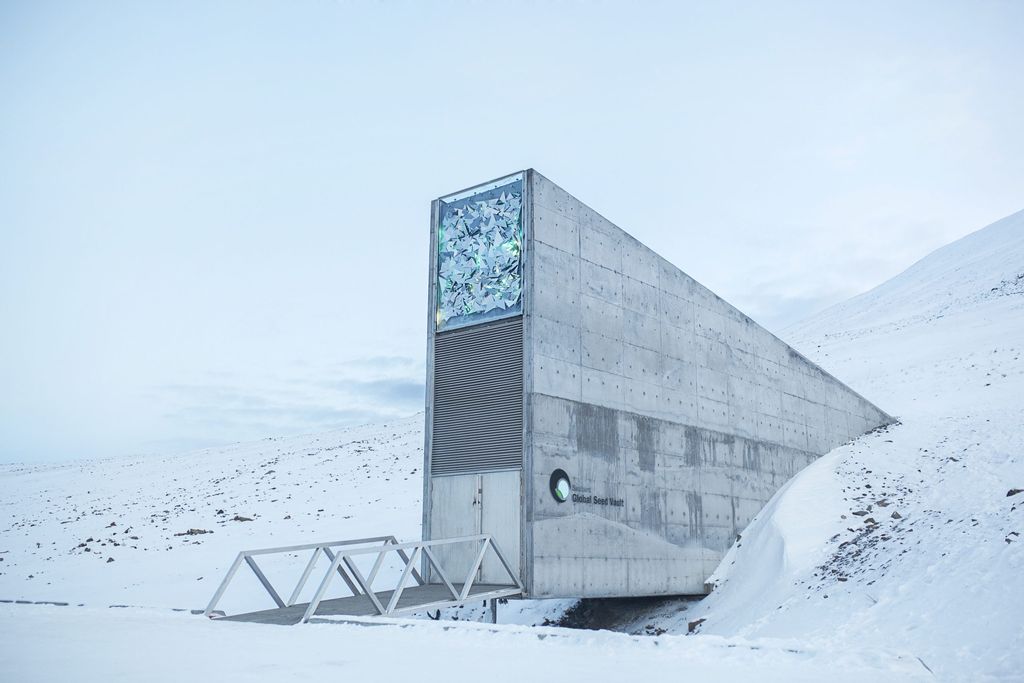 Ever heard about Svalbard ?
Svalbard is a Norwegian archipelago located in the Arctic Ocean, halfway between Norway and the North Pole.
Svalbard's main settlement, Longyearbyen, is the world's northernmost city and offers untouched arctic wilderness. A large number of polar bears can be found in the surroundings as the population is about 3000 animals for only 2000 (human) inhabitants! This means you can meet polar bears all year round and at every street corner (or almost).
Longyearbyen was founded by an American, John Longyear who started the Arctic Coal Company and set up a mining operation for around 500 people in 1906.
The city is built on stilts as the ground in Svalbard is permafrost. That means the soil is permanently frozen year round. In Longyearbyen the permafrost ranges from 10 to 40 meters deep, with an active layer that melts each summer as the temperatures rise above freezing.
The slilts, or piles, keep the building away from the active layer to prevent flooding and sinking!
What about EPIC ?
EPIC is an award-winning belgian digital agency made of the passion and spirit of 12 digital experts. We proudly daily work on projects such as highly interactive and creative websites, nice and clever visual identities, efficient iPhone / iPad applications, successful e-commerce development and many more great digital projects.
We challenge ourselves on being constantly creative, foward-thinking, innovative and we try improve everything we touch.
Make sure to follow our daily stories of this very uncommon mission by going through our different Exposure posts.
Day One : A 22-Hour Journey to the Arctic
Monday October 13th, Brussels

D-day ! A part of the EPIC team – Carole Haine (account manager), Long Cao (designer), Benoit Rondeux (managing director) and Jonathan Berger (documentary photograph) – is about to take off!
Final destination: Longyearbyen, a small settlement located in Svalbard, a Norwegian archipelago located in the Arctic Ocean, halfway between Norway and the North Pole.
In 1900, going to Svalbard would have taken months not to forget a long laborious boat trip. Nowadays, we can fortunately reach our destination by plane…despite the fact that there are still only 2 airports connected to Svalbard: Oslo and Tromsø with only 1 flight per day.
This means that before being able to join our clients from the Crop Trust in Svalbard, we must stop in Oslo where we spend the night.
Side note: In our times, taking a plane seems to be a simple formality but flying with dozens of lenses, flashes, cameras and batteries as we do is quite an adventure! From monopolizing a X-Ray machine for 15 minutes to complete body search, our team is actually relieved to reach the Arctic without having lost anything in-between!
Next morning, direction Tromsø, a city located in northern Norway.
This is the moment where we put our first steps above the Arctic Circle. We notice it immediately when we get out of the plane as the temperatures has dramatically dropped down (difference of 17°C with Brussels)!
After an extra 2-hour trip above the clouds, our plane begins to go down when suddenly…here we are: like a curtain revealing the stage, we are literally surrounded by steep mountains covered with fresh snow from the sea level to their summit.
No forests, no beaches, just rocks and snow contrasting with a deep black colored sea. It seems to be a complete no man's land at the edge of the Arctic.
We finally land in the Arctic (78° North) in Longyearbyen to be warmly welcomed by Layla and Brian from the Crop Trust.
For old kids like we are – passionate about adventures movies and stories – you can imagine how impatient we are to discover the clearness and purity of Svalbard!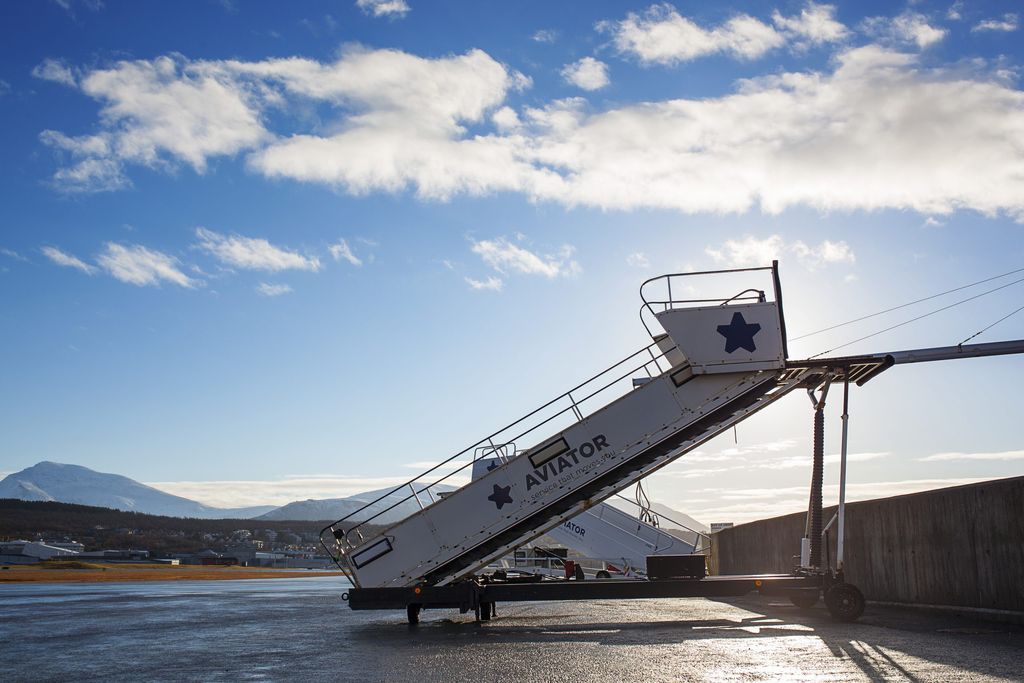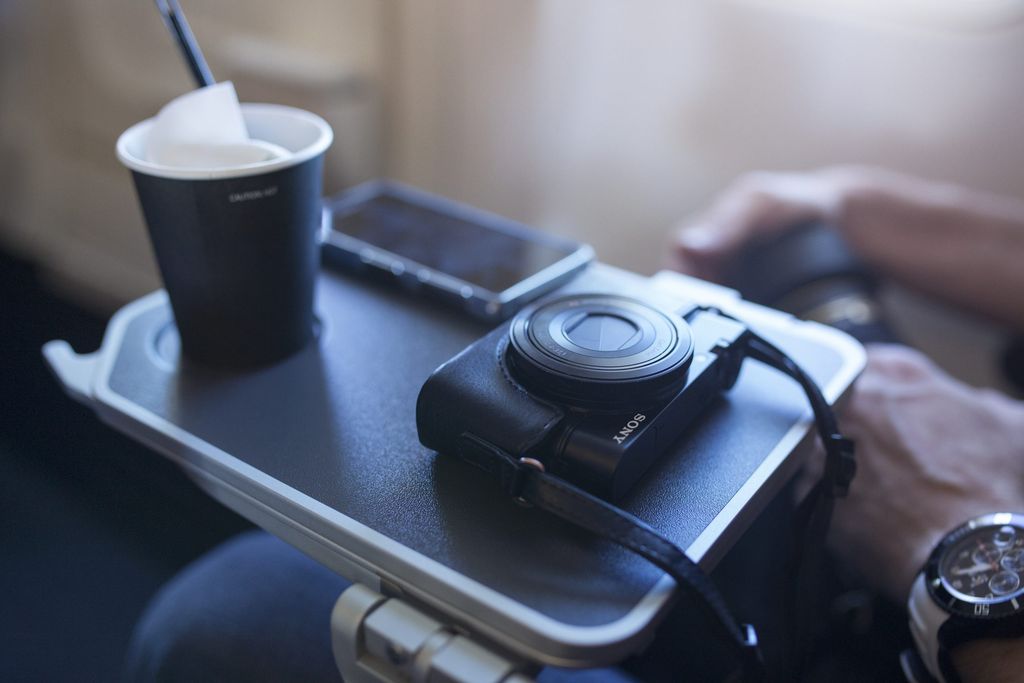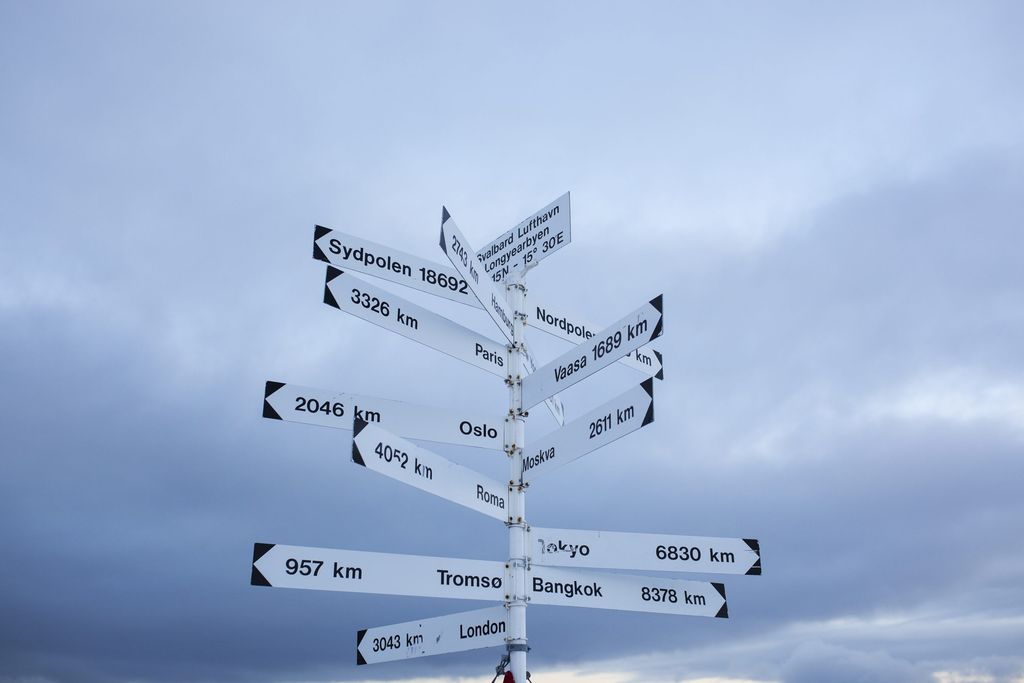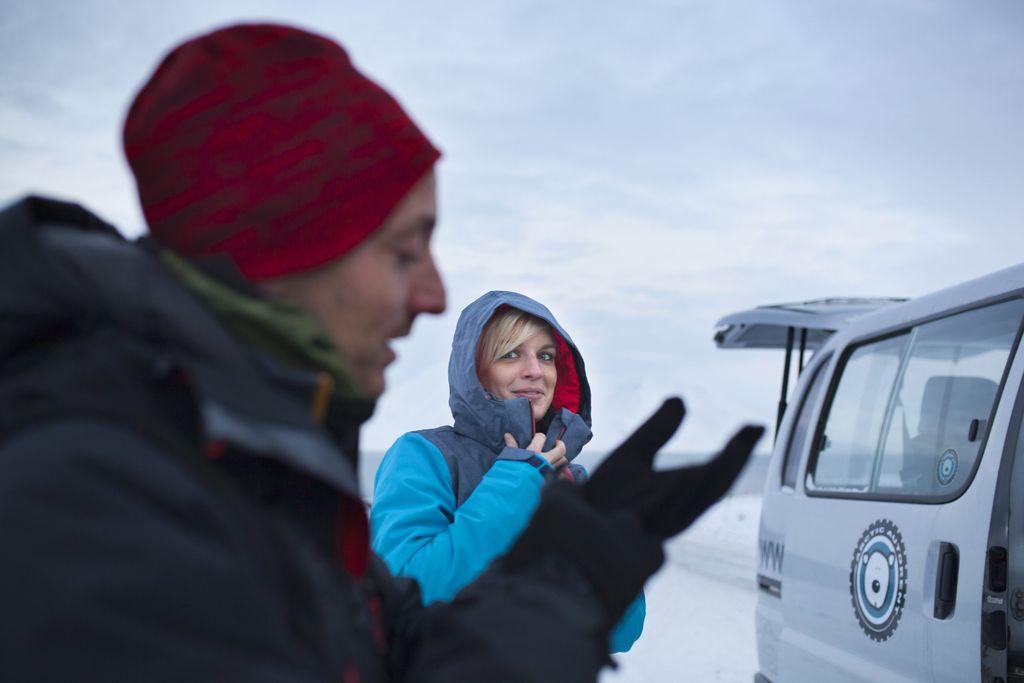 ---
A photo Shooting in the Arctic
As said, transporting a photo studio to the Arctic is an adventure in itself and you can imagine it is not fairly easy to rent cameras in this region.
But these days, airlines are not as flexible as they used to regarding what (and how heavy) you are authorized to carry on in the cabin (nope, don't even think to ask Jonathan and Long to put their cameras in the plane hold!). So they spent nearly as much time to think about how to carry on their material as they did to plan the shooting in Svalbard.
As an illustration, here is a summary of what we brought with us for this project:
• 4 suitcases full of photographic equipment
• 5 cameras
• 10 lenses
• 2 tripods
• 1 steady cam
• 5 flash lights
• 1 photo umbrella
• 2 GoPros
• and… a lot of weightlifting!
Svalbard Global Seed Vault Scouting
After quickly dropping the luggage at the hotel (and answering a few emails), we head to the place we have been waiting to see for months: the Global Seed Vault.
This is the world ultimate seedbank that aims to store back ups' of all seed samples from the world's crop collections
The feeling is indescribable: the view is breath taking and the clean lines and crystal beauty of the Arctic echo in our lenses, ready to take the perfect photo in preparation of the next morning official shooting.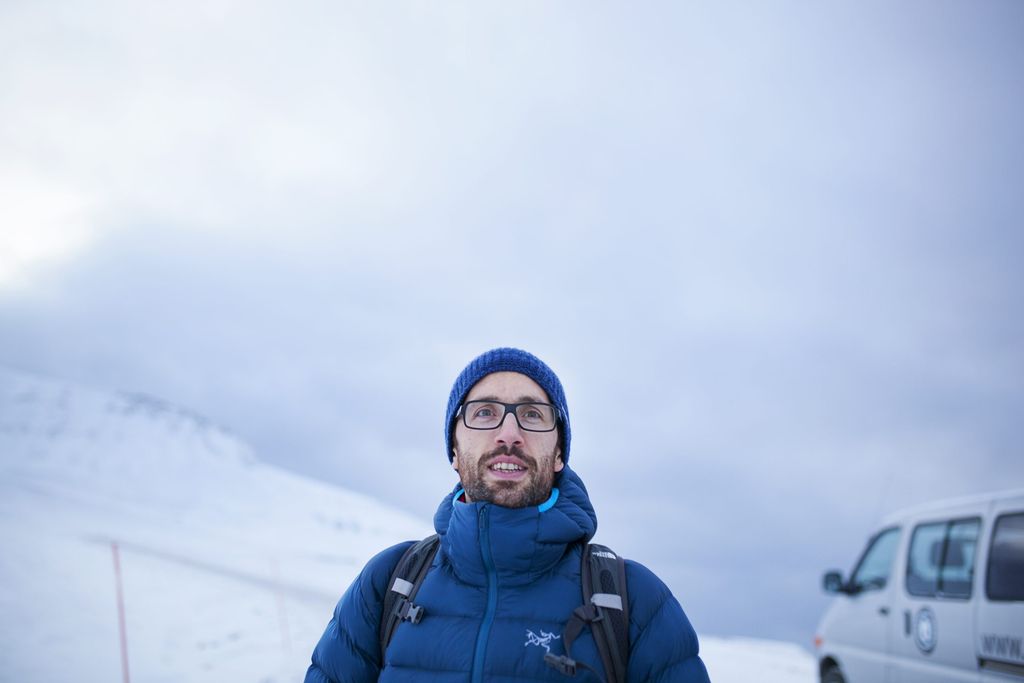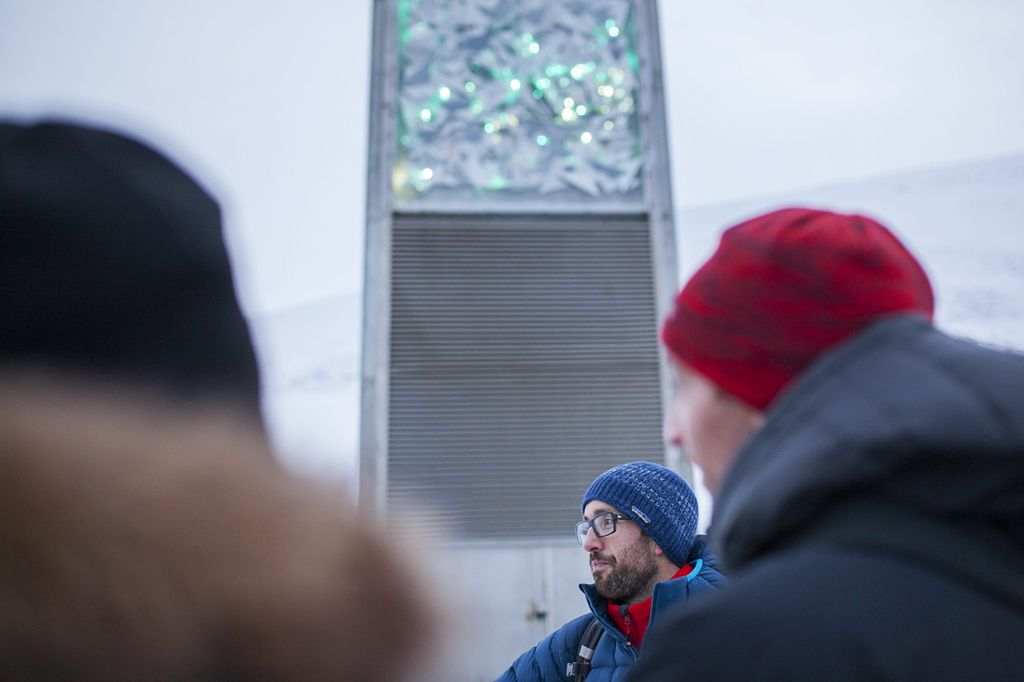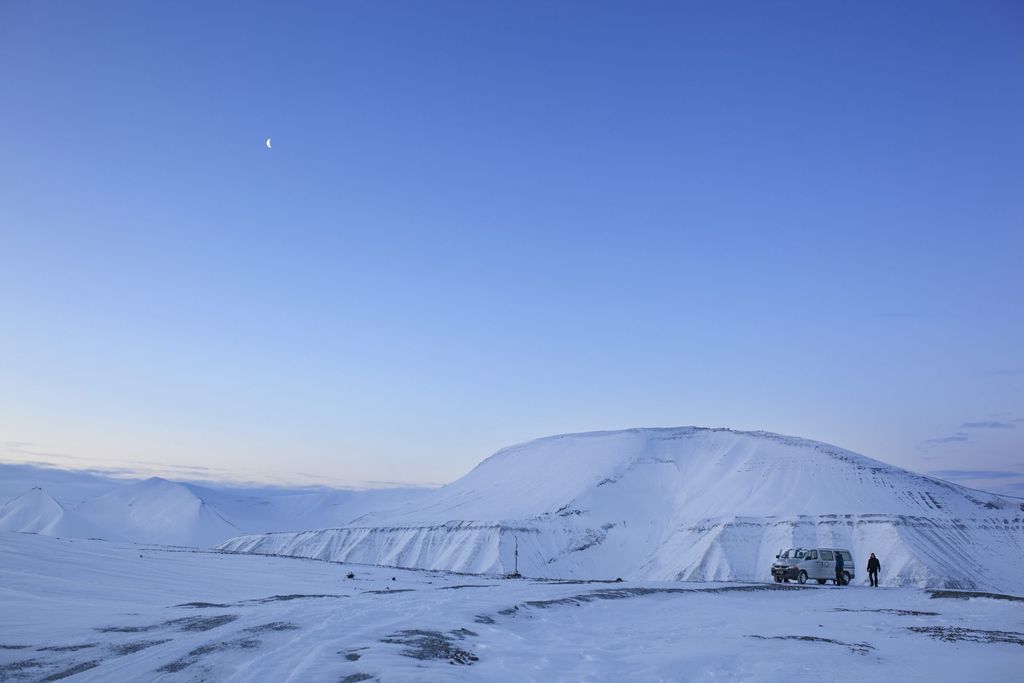 ---
Fun Facts
Polar bear
Polar bears were seen in Longyearbyen several times during our stay!
But the "highlight" was certainly the bear that actually entered the lower part of the town in the early morning. The polar bear walked past a shop and a row of residential buildings.
The police scared the bear away and followed it for a while by helicopter to make sure it would not return straightaway (but it did in the end!).
The thought of suddenly meeting a polar bear on the way home from the restaurant was for us exciting yet very scary!
At least, Longyearbyen citizens do not lock their doors, so in the worst case most houses offer shelter in case it is urgently needed.
No shoes allowed
It's a local custom to take your shoes off indoors and you'll see a sign kindly asking you to do so in many establishments. This extends to hotels, the Svalbard Museum and many other official buildings.
Conference For The Longyearbyen Citizens
We finally end the day with the first official conference organized for Longyearbyen inhabitants in order to explain the Global Seed Vault and the importance of duplicates storage.
---
What's next
EPIC's new home base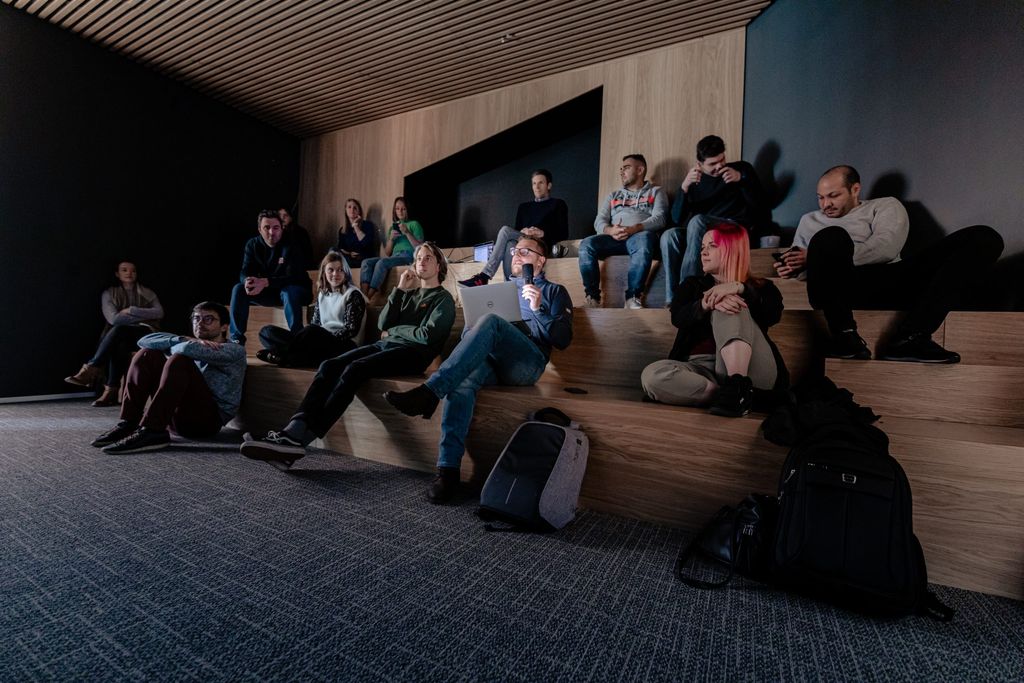 Here we are. Home sweet home. We're looking forward to welcoming you in our new set up!
1st Contact with the Vault - Day 2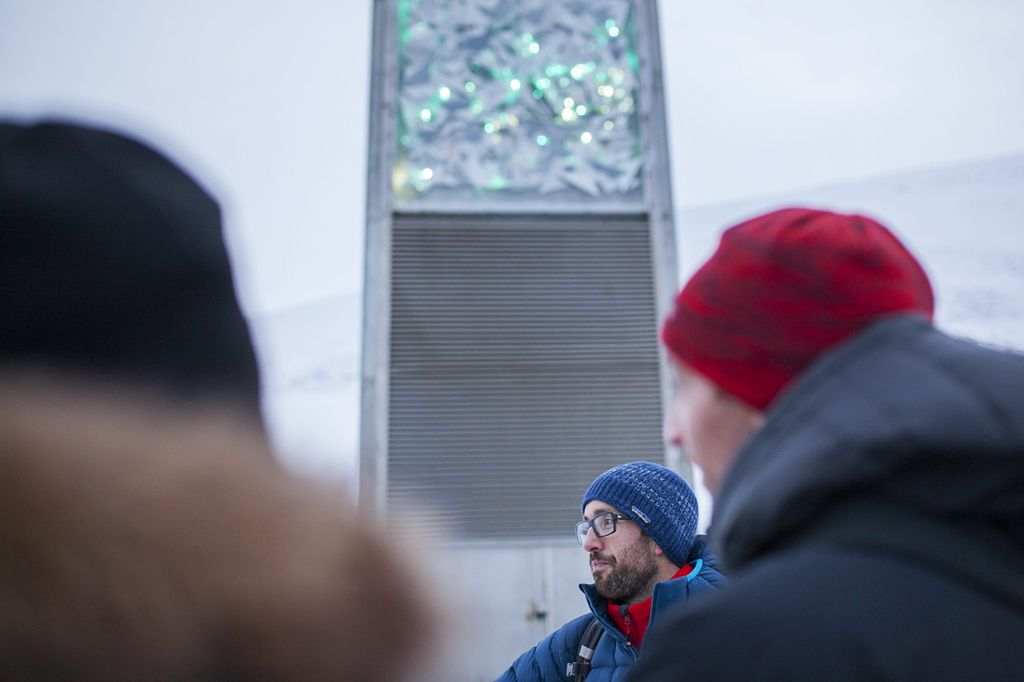 One of the most important quality you have to grow when it comes to work in a creative agency is empathy. Empathy helps us indeed to better understand a product, a market, an idea, …, and in the end, when you got to spend a lot of time working on a specific client's project, it somehow becomes yours too.
---
Next article
1st Contact with the Vault - Day 2