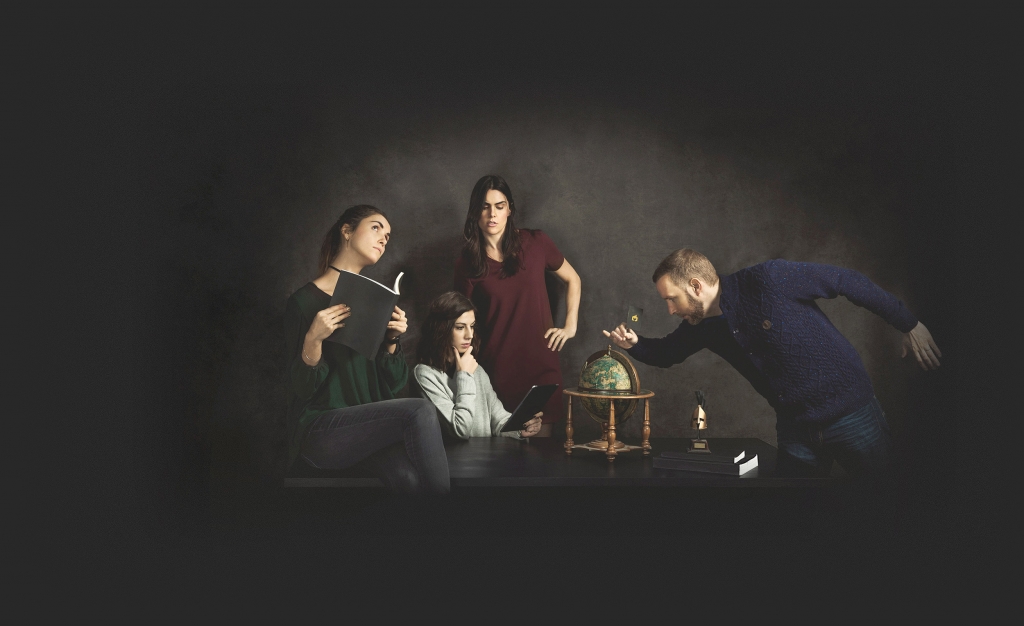 Wanted Office Manager
Administration,
Finance,
Office Management

Part-time, Fulltime

In-house
(Liège, Belgium)
EPIC is looking for an enthousiasm and passionate office manager to join the ranks of other like-minded pixel lovers.
As EPIC is continuing to grow, it's the right time to look for someone who can help us to manage the day-to-day operations at the agency.
Can you relate?
You strongly believe that making sure a 25-people (and growing) agency operates efficiently and smoothly while staying true to its vision and values is as important as making sure that every pixel is in the right place on a website.
For you, office management, administration and accounting  (and more) are not boring or dirty words. You consider these tasks to be challenging, necessary… and even fun(!) as they have a tangible impact on the whole team and the client experience.
As the Office Manager, you'll work closely with the Managing Partner, the Operation Manager and the partners of the agency. This implies you'll have to demonstrate a strong ability to quickly assess complex situations, to be very proactive, as well as autonomous and solution-oriented.
In short, you've spent the last couple of years getting ready for those kinds of responsibilities either because you've occupied such a position before or because you were in charge of similar challenges… or simply because that's who you are deep inside: someone with a great ability to get things done and an eagle-eye view for details.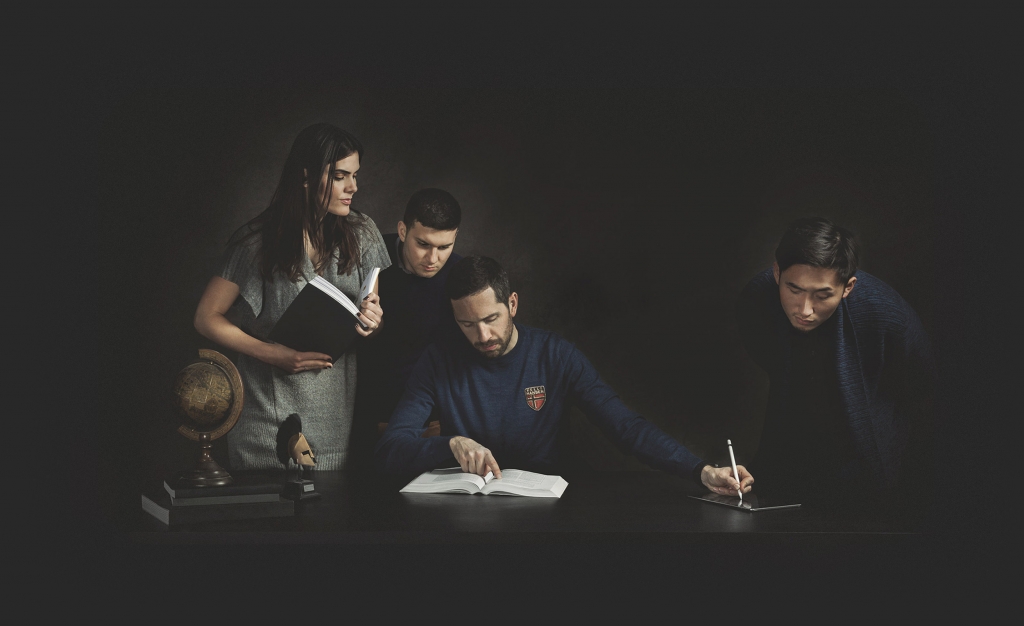 You possess A diverse set of skills
You have a proven 3+ years experience in positions with similar responsibilities (administration, office management, executive assistant);
You have a degree in executive secretary, management, accounting, human resources or any related field;
You have a thorough understanding of business principles and practices;
You know by experience that empathy is the key for constructive collaboration and luckily, it's one of your natural skills;
Your organisational skills are top-notch, you have a keen eye for details and you strive for perfection;
You don't need your smartphone to split the bill at the restaurant with friends;
You do care for people who live/work around you and will spontaneously try to find ways to make their life/work easier, better;
Even if the whole team at EPIC speaks natively french, we have more or less 30% of our clients who only speak english. That's why you can speak (and write) French and English (C1 ideally!) pretty fluently (any other language is a plus);
You don't know how a computer works exactly (or you do and that's a real plus!) but you don't need help to make it work everyday or access the information your need;
You have a basic knowledge of accounting principles and have already acquired expertise with accounting software solutions;
You have a sincere interest for everything related to web technologies, communication and creativity… and all the things in between.
Your daily job
As the Office Manager, your typical day at EPIC will be a mix of office management, executive secretaryship, accounting, administration and HR management.
Your day will start by some informal discussions with the management of the agency to stay aware of the latest news and developments  because it'll naturally influence your work. As you keep track of things to be done, you'll review your task list, check incoming mails, e-mails and deliveries and adapt your to-do list to find a balance between thoroughly planned and last-minute tasks within your agenda.
As the Office manager, you'll be responsible for making sure that the team can operate smoothly and our client can feel at home our shiny new offices (we moved in September so, yes, it's like super shiny new!)… whether it means setting up a procedure to never run out of coffee, helping the team to make sure that the meeting rooms are ready to welcome our clients, suggesting new ideas to lift up the visual setup of the office or helping to organise #agencylife events.
With the Operations Manager and the Managing Partner, you'll be the main links with our accountants so you'll make sure that the spendings and incomes of the agency are tracked and collated diligently and that HR administrative tasks are done on-time.
Using your natural empathy abilities, you'll to stay aware of the mood of the team and see how to improve the well-being of the team at large.
And with the time left, you'll assist the Managing Partner (who is also Honorary Consul of Norway… true story!) as his executive assistant.
As the Office manager, you'll be responsible for making sure that the team can operate smoothly and our client can feel at home our shiny new office.
What we really care about
Precision

That's the hard thing about managing the operations of a SME in Belgium: it requires a lot of precision and focus. The legal system is complex, sometimes unreal, usually time consuming and potentially expensive if you do not pay attention to details. For a SME, details can make a lot of difference at the end of the year… a whole lot.

Commitment

We're not a small agency anymore, we're not a big one either and that's a big strength: everyone at EPIC can feel the impact of his/her actions on the company. But with that power comes a great responsibility. That's why we expect a strong commitment to do what's best for the agency. We know that you know that but, you know, who knows… it's always good to know it.

Team Spirit

We are proud of the warm, relaxed and friendly environment that abounds here, at EPIC. Every team member has been chosen for their skills as well as for their ability to fit in with the team. Because, at EPIC, no one works alone, ever. Decisions are made as a result of frank discussions with other team members, knowledge sharing, astute prioritisation and continuous empathy. You don't only feel responsible for the whole team, but you are also capable of relying on them, empowering their ideas and listening to their opinions.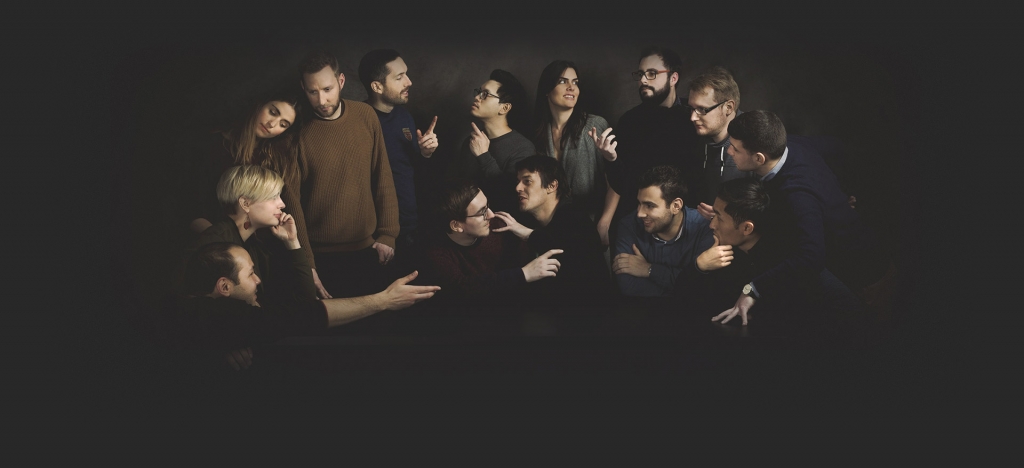 Your colleagues
There are 20 of us.
Some of us love foosball, others hunt Pokémon, photograph the trembling grasses at dawn, breed chickens in their garden, walk in socks in the office, run up and down the Alps or practice yoga every Thursday…
They are now part of your life, they talk to you not only at the coffee machine, they know you and make you a better person.
About EPIC
Imagine, Build, Tell
EPIC is a Belgian digital agency made of passion and sorcery that proudly delivers bewitching projects since 2009.
No matter what kind of client we are working with – a big brand, a startup, an institution or a family farm – what matters to us is that the client understands our way of doing things.
This is how we ensure the most suitable environment to our people to deliver the best.