EPIC is looking for a talented UI/UX Designer to join the design team!
Efficiency that looks smooth AF. This is how we like to define our designs.
What fuels our design team at EPIC ? They live for one thing and one thing only (within business hours, that is): Creating interfaces that will make sweet love to the users' retinas and make them wonder why oh why they want to marry a sharp looking typography (it's actually illegal in Belgium FYI).
We are currently looking for a new member to join the second most creative team of the agency, right after our corporate finance and GDPR regulations taskforce (those guys are crazy).
Could it be…YOU ?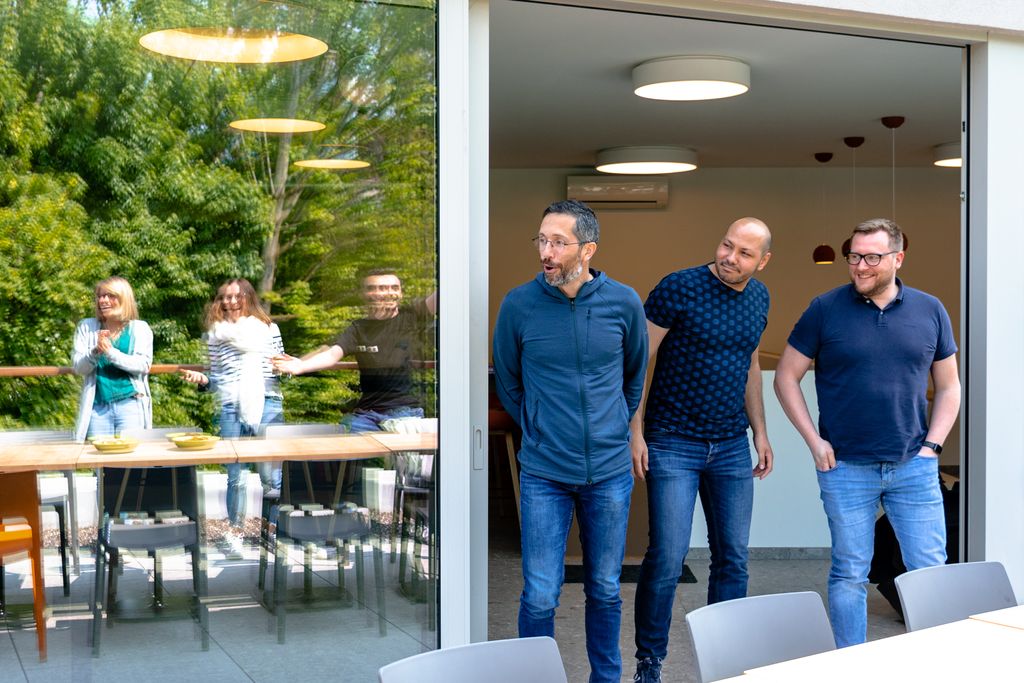 Can you relate?
You have a great sense of aesthetic, composition and balance. You are curious about art, graphic and motion design;
You see the world through grids, spacings and contrasts;
You recognize your favourite fonts on billboards in a heartbeat, you can tell when they messed up the typo alignment in ALDI's online catalogue (the one that makes a page-flipping sound in their website), and your eyes bleed at the sight of a questionable color swatch;
(You were expecting a joke about Comic Sans MS…but we're better than that.)
You believe your designs are clear and effective interfaces made to be liked by human brains. They make users' journey smooth and delightful;
You turn business objectives into graphical components that guide users through any kind of content by skillfully using  users' psychology (even without them knowing muahahahaha);
You never settle for the status quo and are constantly challenging things in a fun & exciting way;
And last but not least… No matter how unique and gifted you are, you are a team player and you have fun building things with others. We're not looking for a design guru…we'll settle for a very skilled nice human being.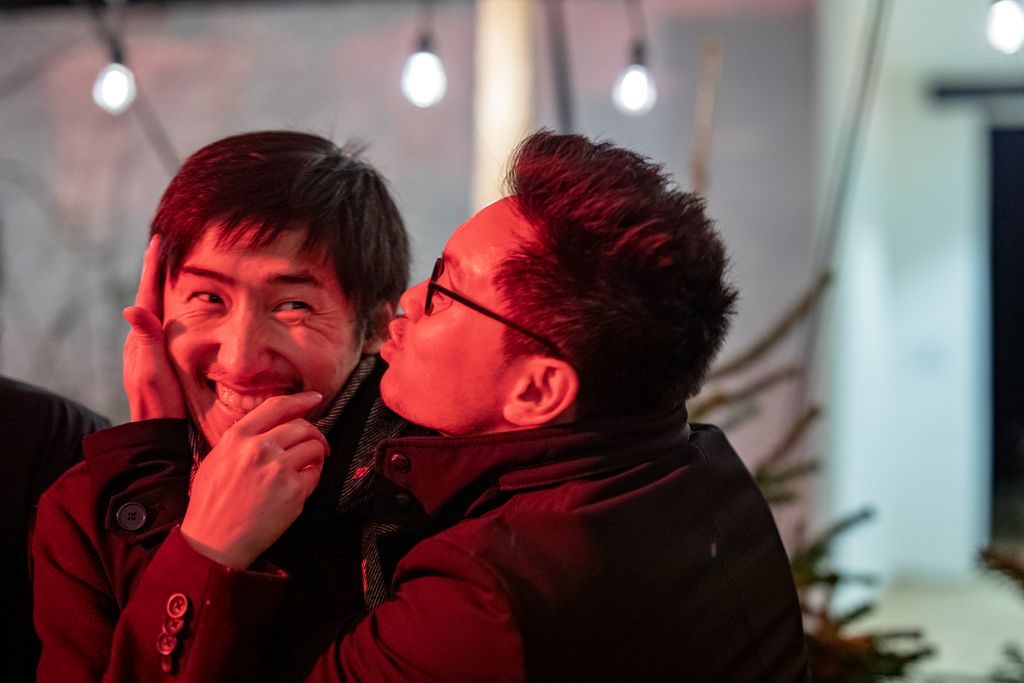 You know a thing or two about web design
You master a web design software such as Figma or similar app (Framer, Sketch, Adobe XD…).
You are able to use the Adobe Creative Suite. Photoshop and Illustrator are a must, After Effects and inDesign are a plus;
You design with reusability in mind. You name your f****** layers, you organize your sh*t and you create freakin' legible style guides. That will insure a smooth relationship with your colleagues from the dev team (and from the creative director);
You are able to think and maintain design systems in the long run;
You are able to design exciting and engaging interfaces. Just like in real life, structure and organisation don't mean boredom;
You can wireframes and sketch interactive prototypes that live up to the client's expectation;
You won't be asked to wear a tuxedo to pitch your clients, you won't even have to wear a button-up shirt to be frank…but you WILL make your client's eyes sparkle and tear up from hapiness when you explain your creation. A key part of your role is to present, explain and defend your creation without relying on an account manager (who even knows what these guys are paid for)
When facing clients, you come up with thoughtful arguments and the right amount of pedagogy and empathy;
You're fluent in French and know your way around English (most design-related terms are in english anyways);
Having a hidden superpower such as being an amazing illustrator, musician, dog dressmaker or whatever secondary art skill is definitely a plus.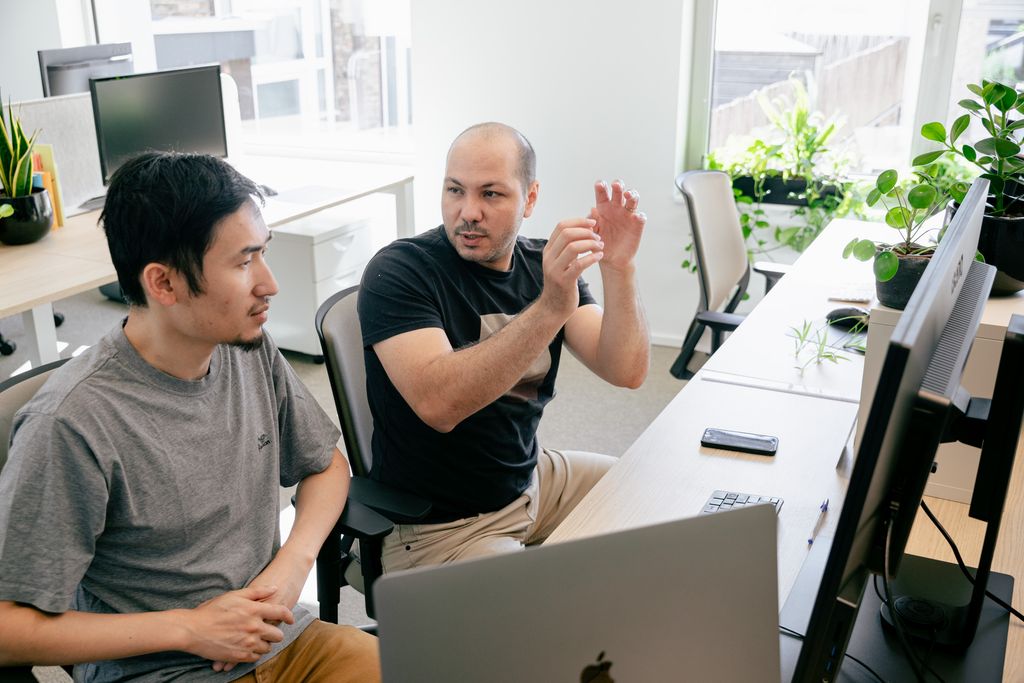 Your daily job
For each project, you'll participate to meetings and workshops where you'll be invited to ask questions, challenge assumptions, sketch solutions and provide insights;
You will have to sketch wireframes, collect inspirations and create moodboards. With the help of the creative director and your teammates, you will make your way into designing the project's interfaces, components, micro animations, prototypes and styleguides. The whole process takes several days or weeks depending on the size of the project;
On a daily basis, you'll discuss usability issues with the team and keep an eye on the development and integration process from the early stages to the last finishing touches right before the release;
The projects  you will work on will vary in type, size or sector. From promoting a children app for hyperactive kids, to building a huge platform for an internet provider, or even designing an infinite runner game interface, your job will bring its share of surprises and challenges;
Depending on your skills, there will be a lot of opportunities to work on brandings, animations, illustrations, 3D modelling, typography, print design…
Your work involves a lot of discussions with colleagues, clients and users. Most of them are nice, smart or funny, the rest will haunt your dreams (but not for long, we tend not to keep those around).
So, if you're down with that and you think you've got the skills to pay the bills, hit that apply button and let us know everything that's wrong with this page's design!