EPIC is looking for a passionate experienced Project Manager to join the ranks of other like-minded pixel lovers.
Do you get excited by the idea of making great idea come to life? Figuring out clever and creative solutions to make the most out of your client's budget?
Then you might want to learn more about what we have to offer…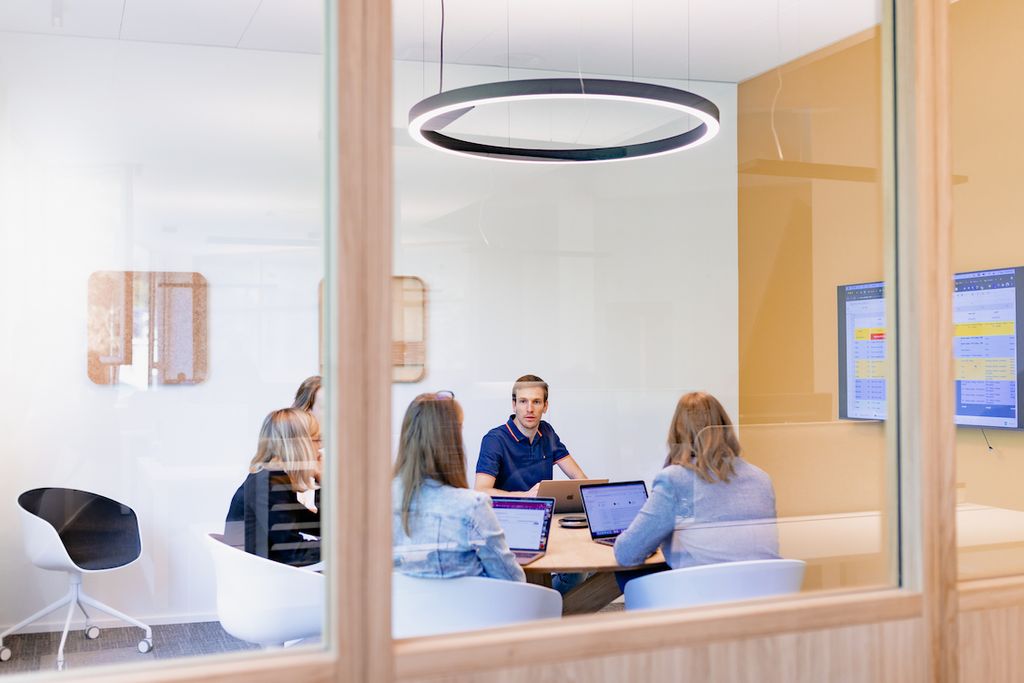 Summary
Project Manager with account management skills
Experience 3+ years
Full time 38 hours/week
In-house Liège, Belgium
A truly successful project is a rare commodity and project managers are essential to "make things happen"! You are the first and last piece of the jigsaw puzzle.
First, you have to convince the client to trust you. Then you have to understand his needs even if he cannot always express them. And at the end, you need to deliver a project that goes beyond your client's and team's expectations while keeping the budget under control.
This is the daily challenge you'll face at EPIC.
That's why we're not just looking for another getting-sh*t-done project manager but someone who can transform a simple idea into a strong vision with a great output. Someone who is a true team player with exceptional empathy skills and who is a team leader when needed.
You are a sponge for knowledge, a walking Agile Board and most of all, you get things done. You are the digital glue of the idea, the build, the output and the drive.
You are the one who makes things happen on time and budget and allow the other team members to concentrate on their tasks and not the overall bigger picture. You act as the gatekeeper for both good and bad news and filter the day-to-day communications of a project as necessary.
The truth is you are a thinker, an organiser, a diplomat, a money manager, a time keeper, a risk assessor, but more importantly you are a doer.
And last but not least… you have a cheerfull state of mind and you love to have fun building things with other smart fellows.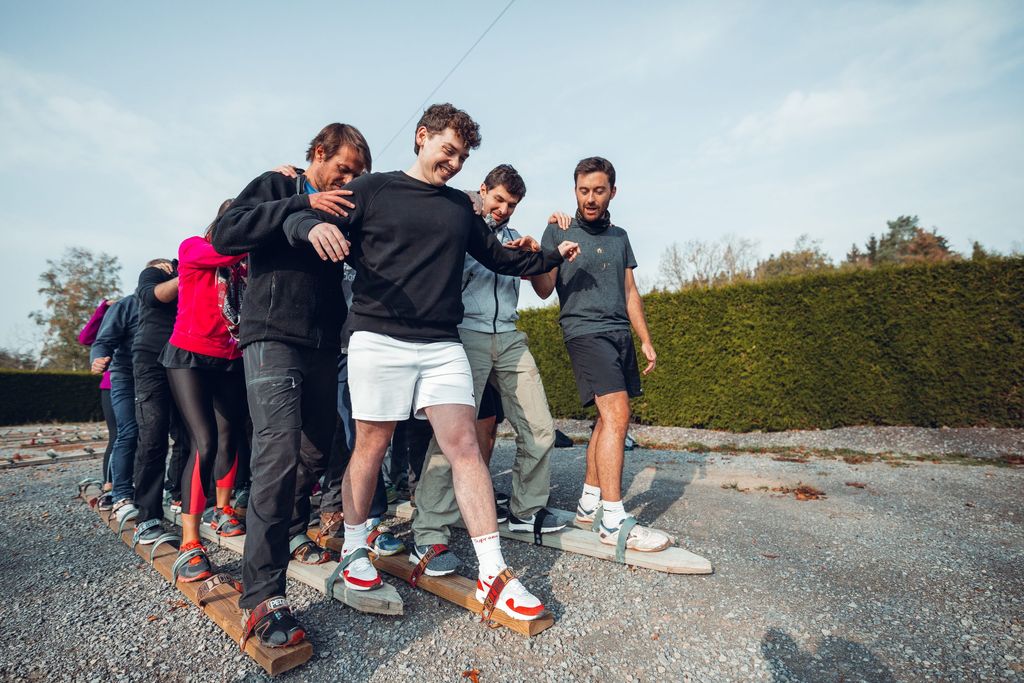 Requirements
Be sure to fulfill all these requirements
You have a proven 2+ years experience managing ambitious digital projects;
You love technology, communication and creativity and all the things in between;
You have used the most popular CMS (WordPress, Drupal,…) and have a good knowledge of how they work;
You have an eagle-eye vision to find the misplaced pixel in a ready-to-be-sent design proposal;
You know that semantic structure in MS Word is far from being the most useless feature;
You don't look for the emergency exit when you have to speak in front of a bunch of people;
You are convinced that Agile methodology will save the world;
You can speak (and write) French and English fluently (any other language is strongly appreciated!).
These skills are strongly recommended but, well… learning new stuff is also part of the job.
You don't feel lost in front of cells and complex formulas;
You enjoy writing and people usually enjoy reading you;
You're a musician, a sculptor, a friendly companion or you like to cook as well ? You've got all our attention;
You're living the internet, you're eating the internet and you're sleeping with the internet but you're still in a human form.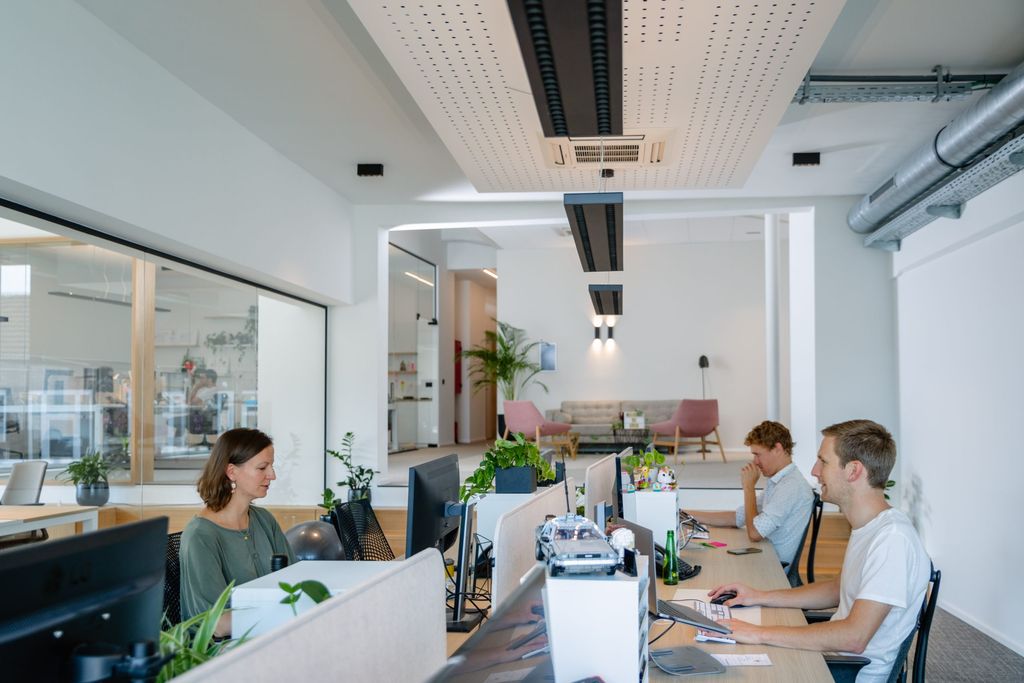 What's your daily job
Wake up, do yoga, go out for a run, write your memories, or hit the snooze button (again), take a shower and eat.
Come to work, smile and say hello, go to your daily stand-up meeting and do a spontaneous pep talk to cheer up your team.
Check up your emails, analyse your clients' feedbacks/changes requests/ dreams (pick your favorite) and reply with empathy. Meet new potential clients to discuss about how EPIC could help them.
Review your team progress, find solutions, solve problems. Prepare your next kick-off meeting, listen to your team feedback and advices about technical or creative direction.
"Hangout" with a client to review the latest design proposal sitting in a fatboy. Explain him why you won't make their logo a bit bigger. Tell your designer we cannot afford to make all the animations in 3D.
Eat waffles, apple, soup or any non doctor-recommended food offered by the company. Play video games, discuss TV shows, debate news while eating the weekly Friday-French-Fries©.
Find solutions, solve problems. Review your team progress and smile looking at your burndown chart.
Go home singing and/or moonwalking. Sleep. Make stuff happen!
Repeat…