Curtain call
Palais des Beaux-Arts is the largest theater stage in Belgium. Its located in Charleroi and hosts a fine selection of shows and performances in one of its several halls. It was in desperate need of a major step-up in terms of digital presence…so we drove to Charleroi and starting talking.
Minimalist design, almost brutalism
Working with clients active in a creative field of activity is always very interesting for our design team. It usually means more freedom and less "respecting the rules", more daring experiences and less blah-blah.
PBA was no exception to this unspoken rule and gave us a lot of freedom for the artistic direction of their new website; but they were very clear on 2 things: it has to be s-i-m-p-l-e.
They have a very large audience (pretty much anyone from the general public to the theater critics) so we couldn't go too crazy, but we wanted to push minimalism to a certain extent (almost brutalism…not quite, but almost…but not quite) and have very roomy page templates, with a strong dominance of the color white to make the other visuals stand out and look crisp.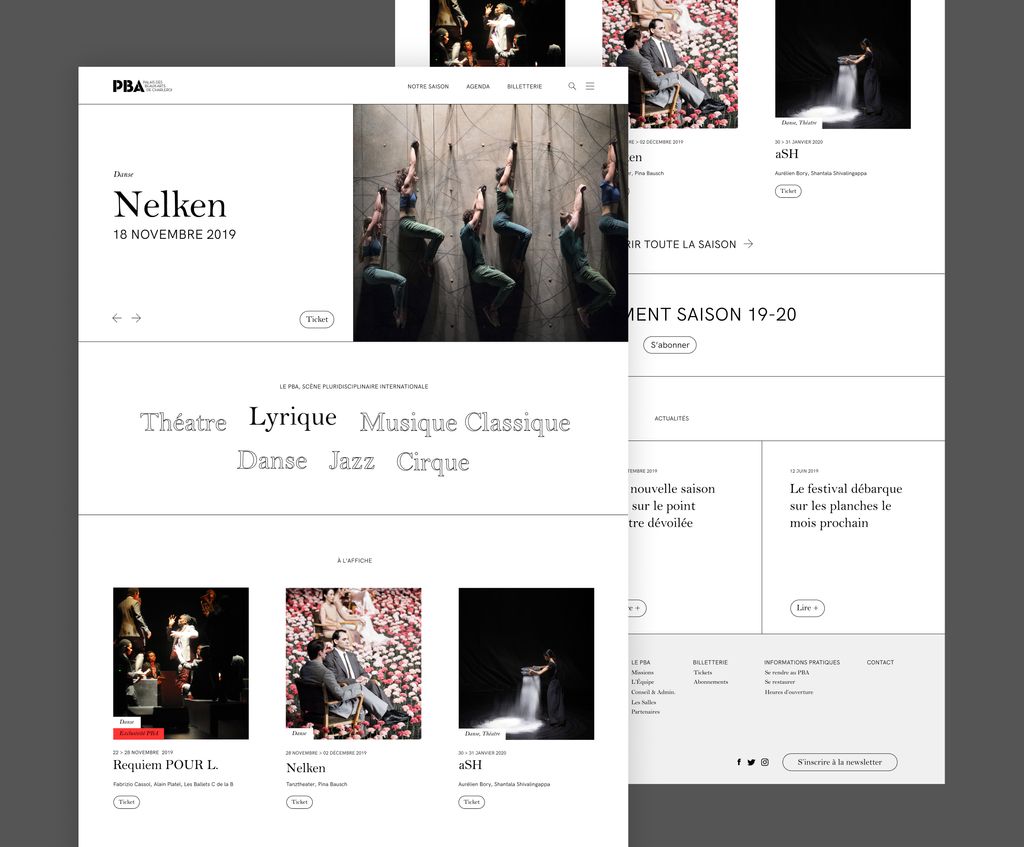 Automated online booking
Booking a ticket for a show is one of the key action PBA wants to see their visitors take, no surprise there.
From finding the right show through the faceted-filtered agenda, to booking a ticket on the go through a real-time booking tool (interfacing the website with Utick),  we focused on making the process as easy and seamless as possible for anyone visiting the new website.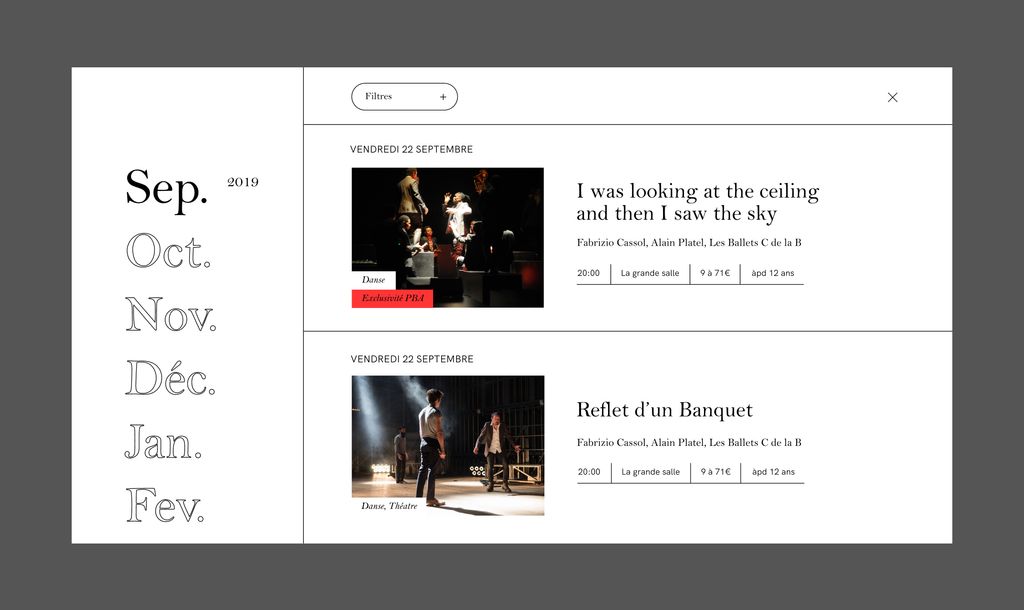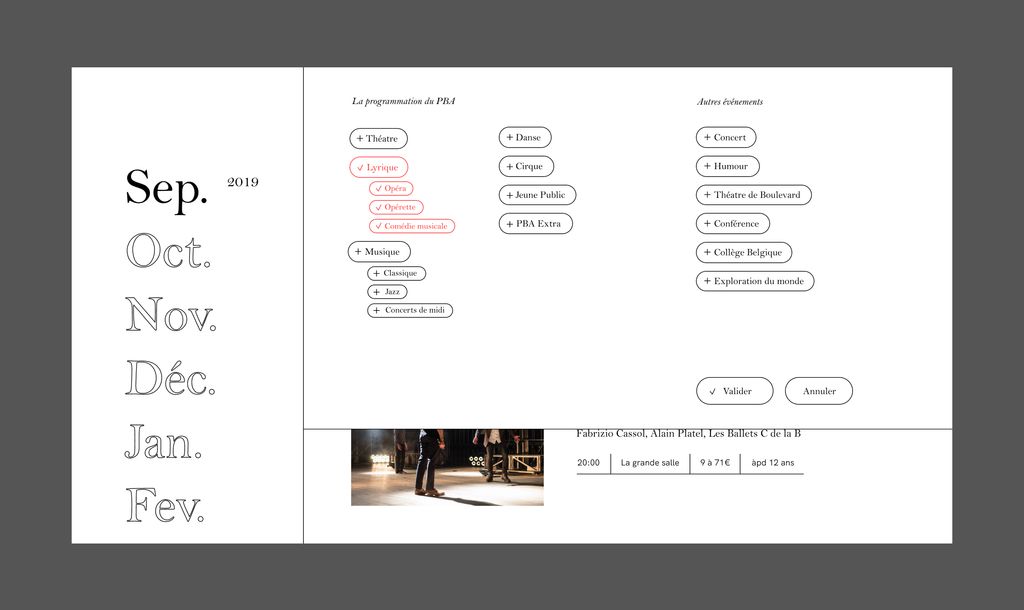 Codename : flexibility
The pages do look simple, and that was the goal. But once you get behind the wheel and start creating new pages in the custom CMS, you start understanding the real power of flexible contents and component-based design.
PBA has a lot of autonomy on creating new pages for an ever-evolving content.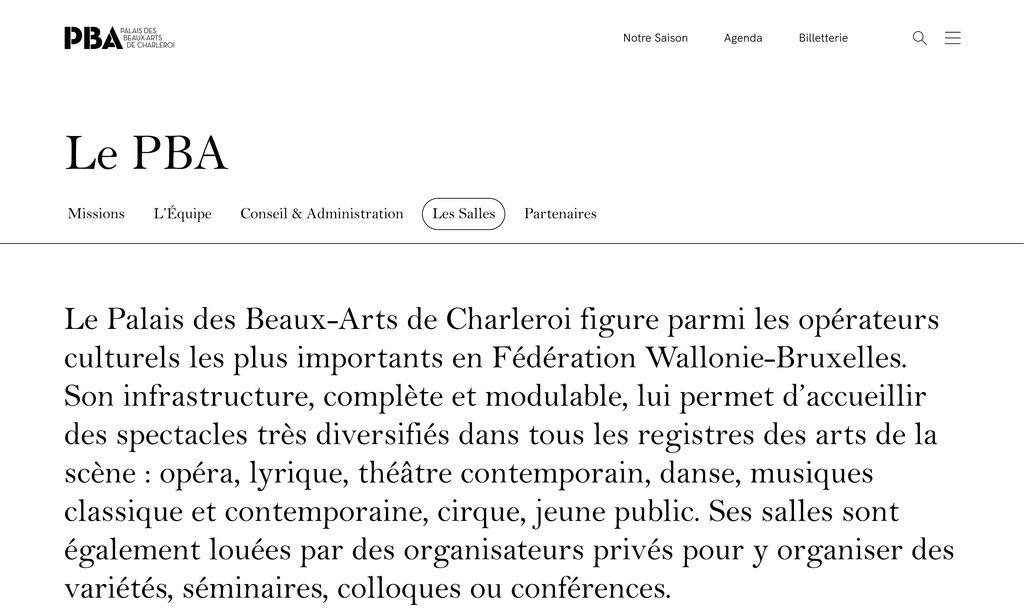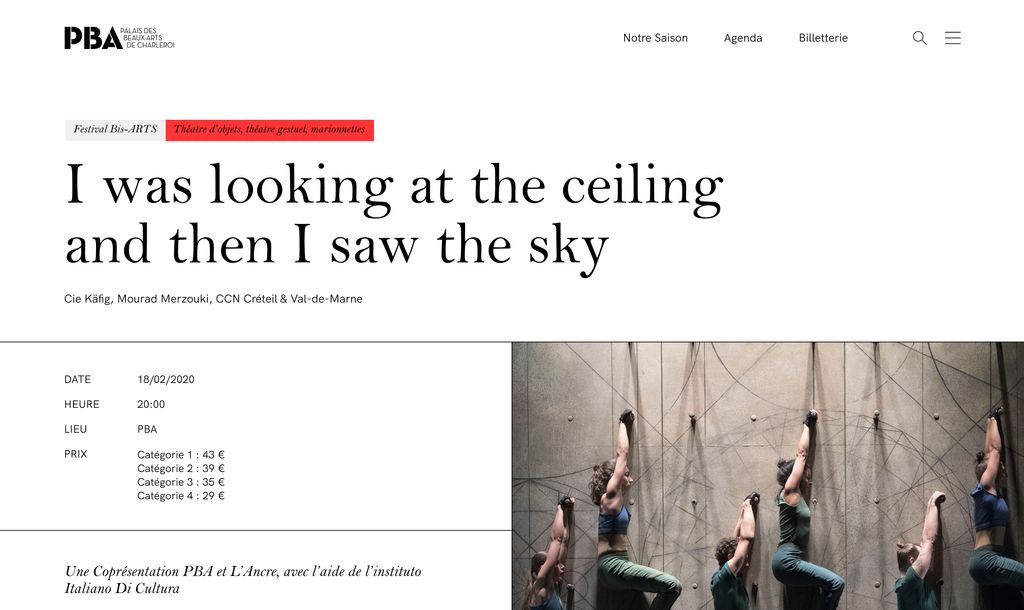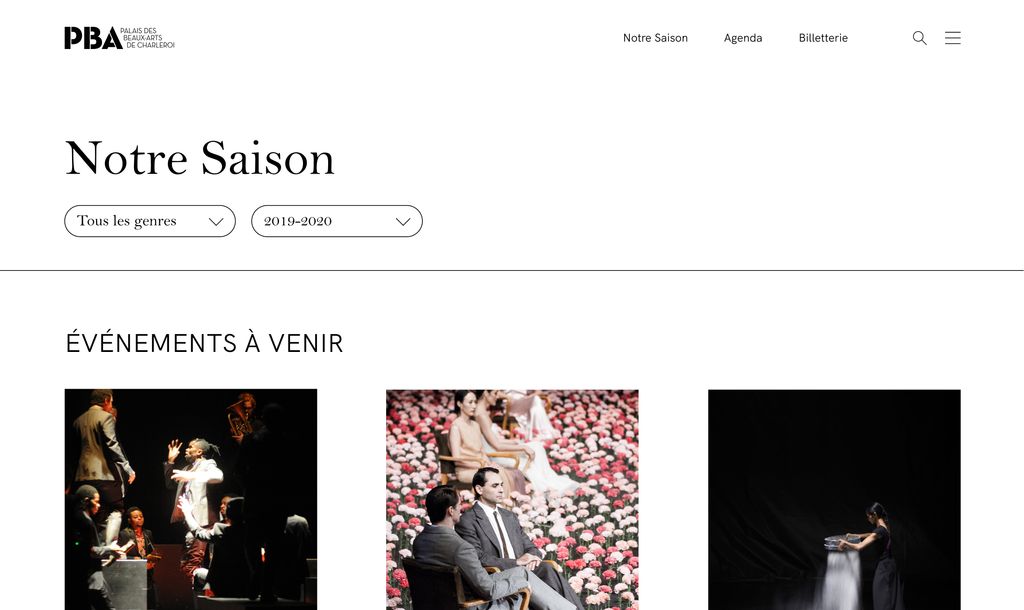 ---