A hot-air balloon to refresh the world
Red Bull launched a new brand of soft drinks and were looking for a fresh way to support their marketing campaigns all around the globe. Oh, and they told us about that huge hot-air balloon they were thinking about using to promote the brand.
We didn't know much about hot-air balloons, but we sure learned a lot!
Facebook Instant Game
At the time of its release, the game had the ambition to be quite a pioneer in terms of gaming activation for a large brand like Red Bull. That's the reason why it was decided to aim at publishing it on the Facebook Instant game's platform: a mobile gaming marketplace freshly released by Facebook and restricted to a few selected brands around the world.
Instant games mainly targeting mobile users, the game needed to be extra smooth, especially on mobile devices (and not just the latest iPhone if you know what we mean).
We developed the Airdrop game to take full advantage of the capabilities of mobile devices. Using WebGL libraries (three.js and pixi.js) and a great deal of creative coding we managed to make the game super fluid on most of the recent devices.
From Cairo to New York
Let's cut to the chase: the game puts you at the command of a hot-air balloon and let you cruise through the infinite skies, avoiding meteors and fog clouds while collecting Organics® cans and dropping them on special drop zones.
Granted, it's not quite a realistic game…but we were not going for full-on realism to be frank.
As Red Bull was about to release their new product in large cities across the globe, we decide to make the action take place high in the sky, but above different big cities targeted by the real-life campaigns. One of the biggest challenges was to create a tiny planet that gathered several big cities in a very limited space.
We shamelessly gave up basic geography and decided to focus on the fun of the experience. We designed very simple yet recognizable low-poly cities.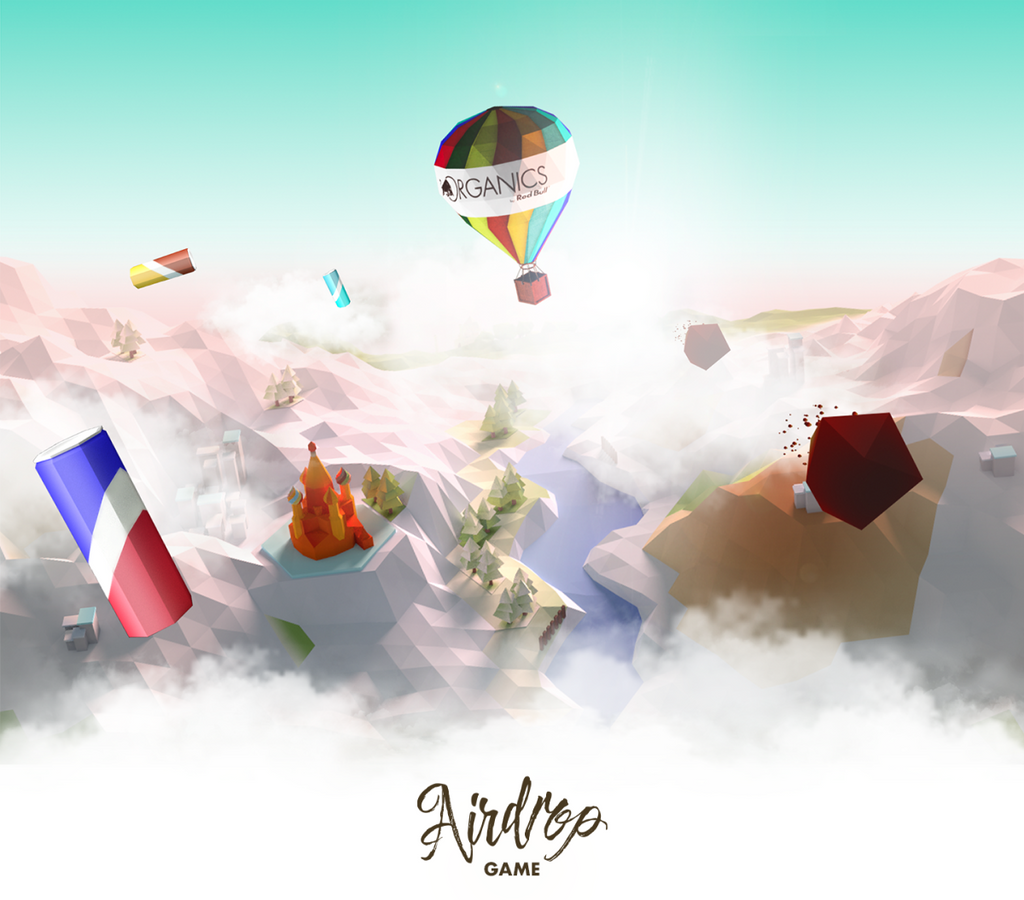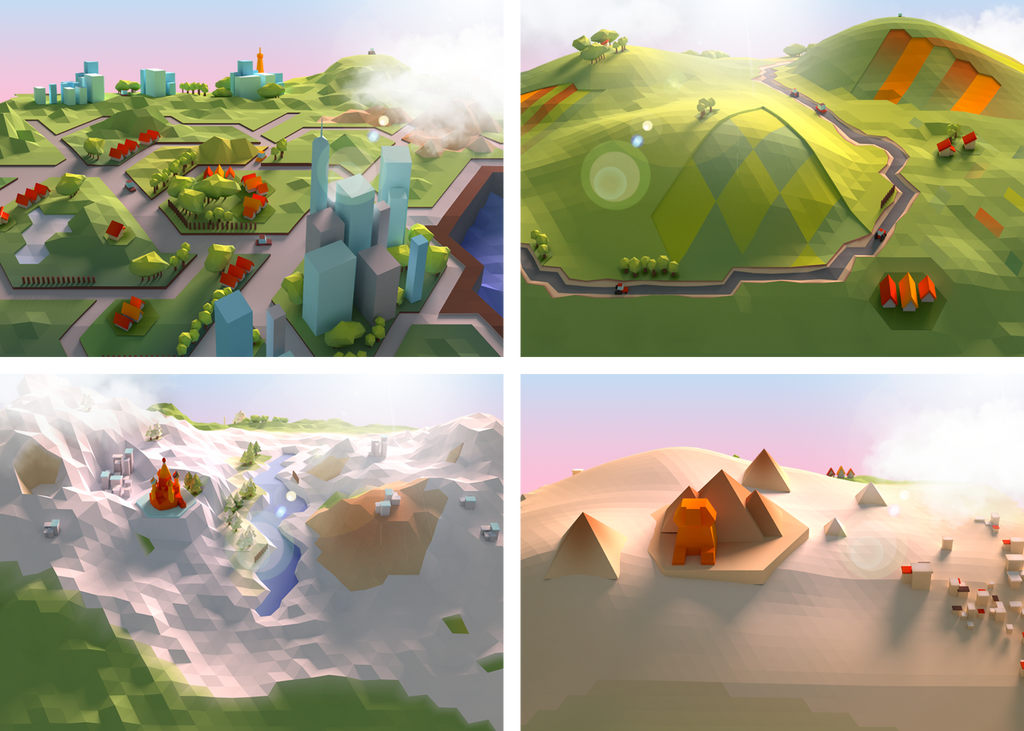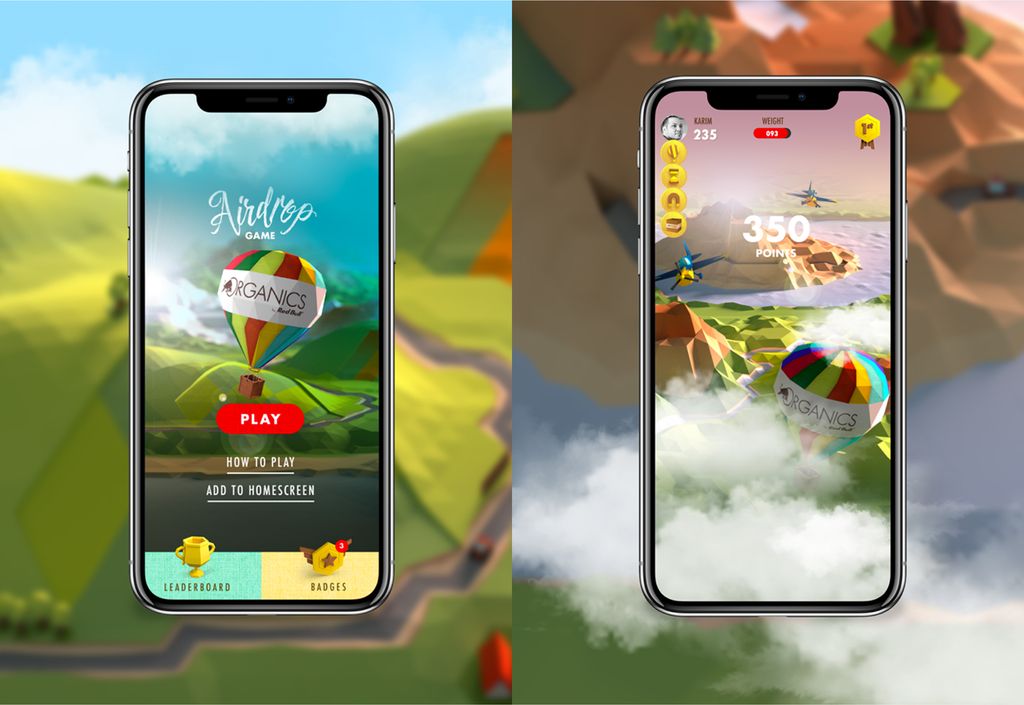 Play for the fun, share for the pride.
More than any other game platform, Facebook Instant Game allows every player to show the world how good of a playerthey are.
Sharing functionalities, achievements, high-scores and game contextes are at the heart of the mechanism that could potentially make any game a huge success if properly shared by its community.
In addition to integrating the many sharing feature of Facebook, we took full advantage of the Facebook's API to reach players from all around the world and keep them engaged by using a custom chatbot that would sent rewards and custom messages throughout the campaign to make sure players always had an eye on the leaderboards and community.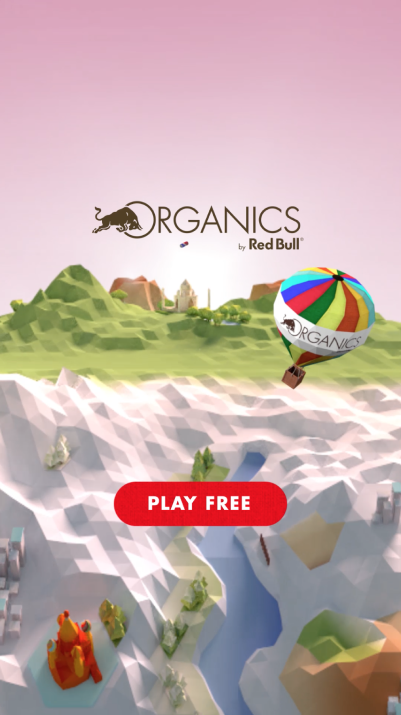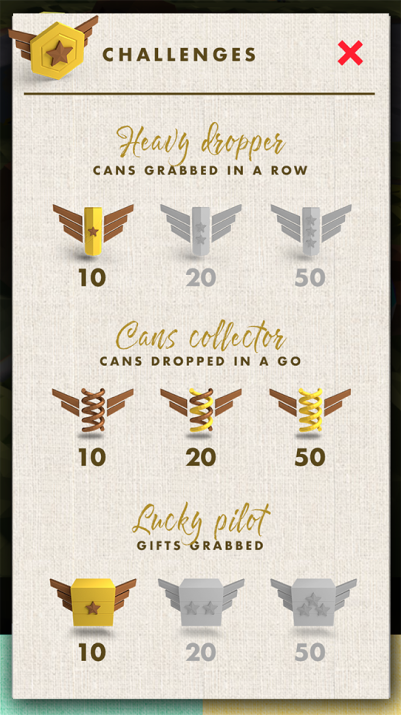 ---