Achieve the fastest lap on the Red Bull Ring!
It all started in January 2020 with a request to build a game to promote the Red Bull Ring in Austria.
The idea was to create a challenging, yet easy to play Facebook Instant Game in which players embody Max Verstappen (F1 racer) or Marc Marquez (MotoGP racer) to achieve the fastest lap and win weekly prizes.
The result was a 3D game with a no-brainer gameplay : no brakes, no directions. Players are only allowed to adjust their speed using one button and choose the right moment to use a Red Bull can to boost their speed. The challenge? Timing… too much speed, too soon, too late… you'll loose very precious seconds, like on a real race!
Let's go global!
The first activation in Austria was a hit. At the same time, the world was struggling with the Covid-19 Pandemic and no all F1 Grand Prix were cancelled. Then the Red Bull had the idea to use the game globally to reconnect with Motorsports fans and give them opportunity to win super cool prizes (from goodies to full-paid F1 GP tickets) and have fun at the same time.
Within the next twelve months, millions of game have been played and Racers have been customised and deployed in more than 60 different countries... yes, that means 60 different "versions" of the game to maintain. We had to build a tailor-made backend infrastructure to speed up the deployment and maintenance of all the versions.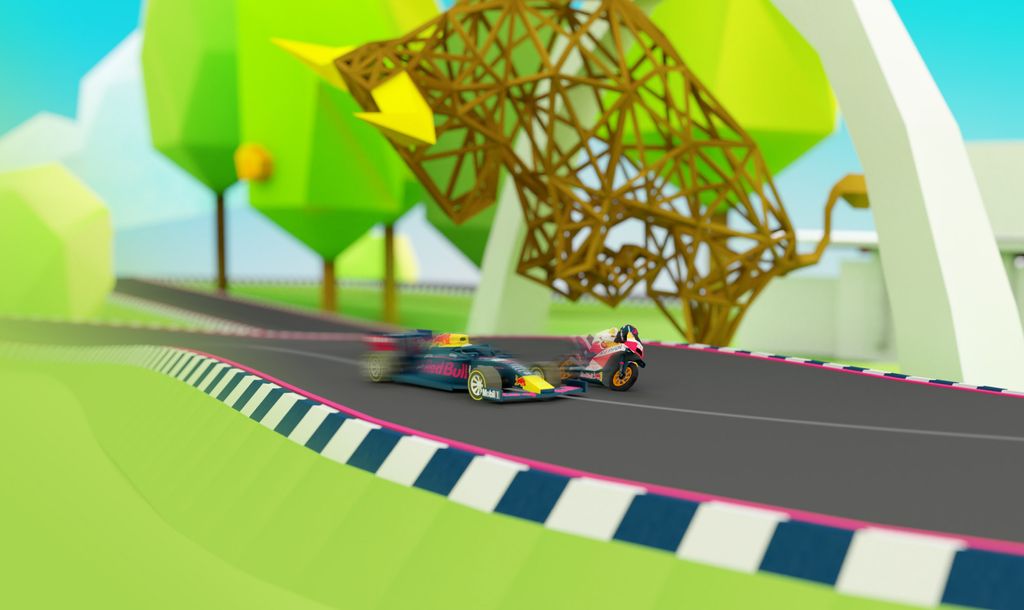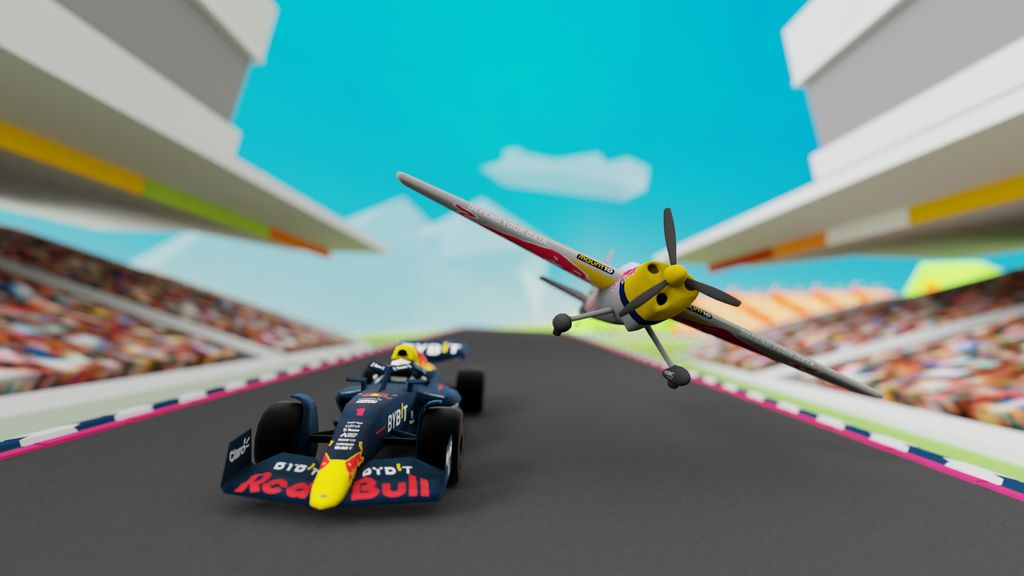 Formula 1, MotoGP,... and an airplane!
At first the game was featuring only formula 1 cars but throughout the different activations and because the gameplay could easily adapted to other vehicules behaviour, it gave a lot of ideas to the Red Bull team…
Formula 1, Moto GP, Super Car, Motocross… we even add a Red Bull Plane in the game (the one you've probably watched flying through a tunnel at 250kph).

Circuits
Quickly, to make sure the content of the game is more tailor-made for each country, we started to modelize additional circuits in 3D, from Australia Norwell to Mexico city… a dozen of circuits have been designed.
Our only heartbreaking moment? Spa-Francorchamps (aka the world most beautiful circuit) is not (yet!) available in the game.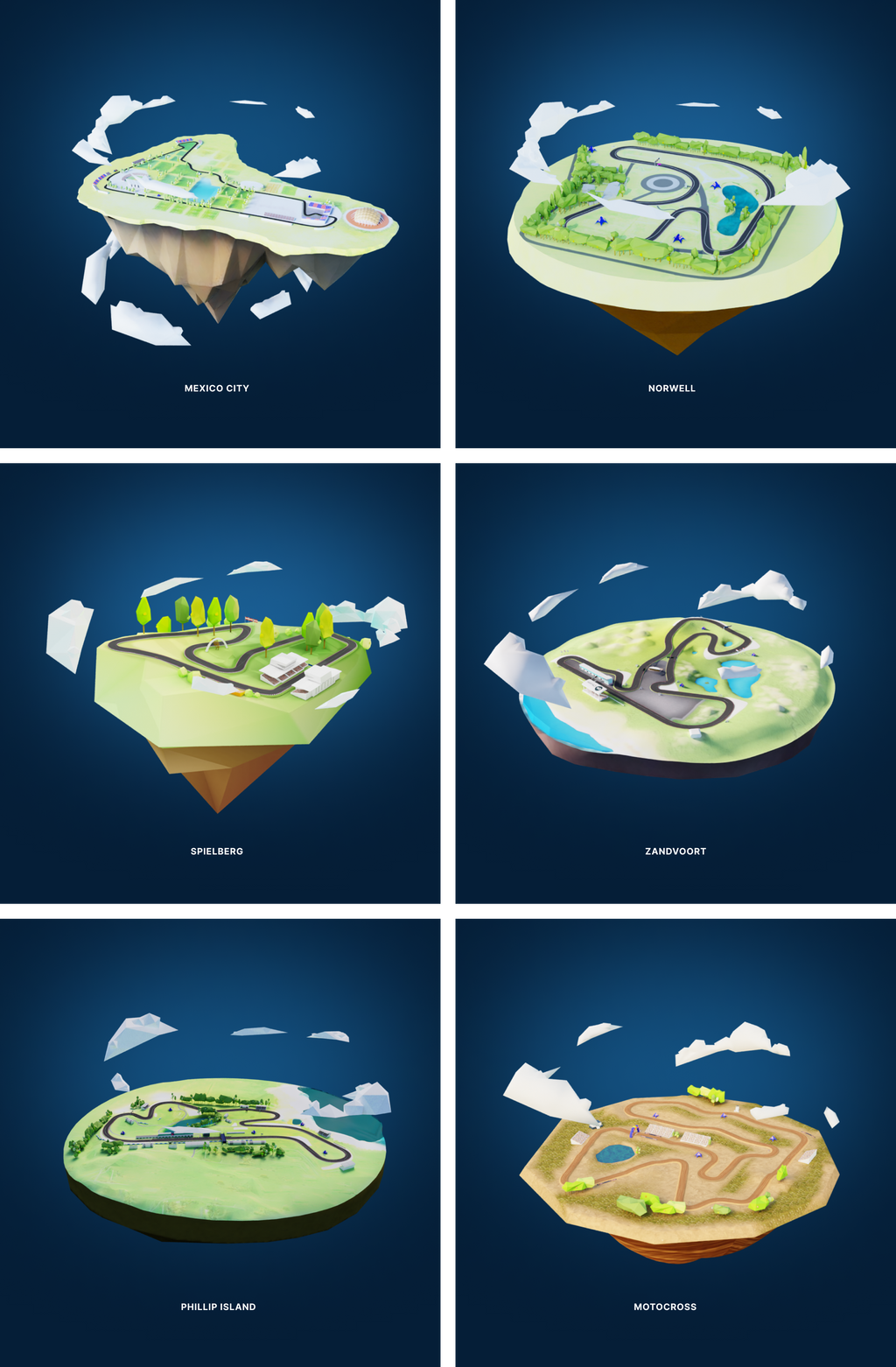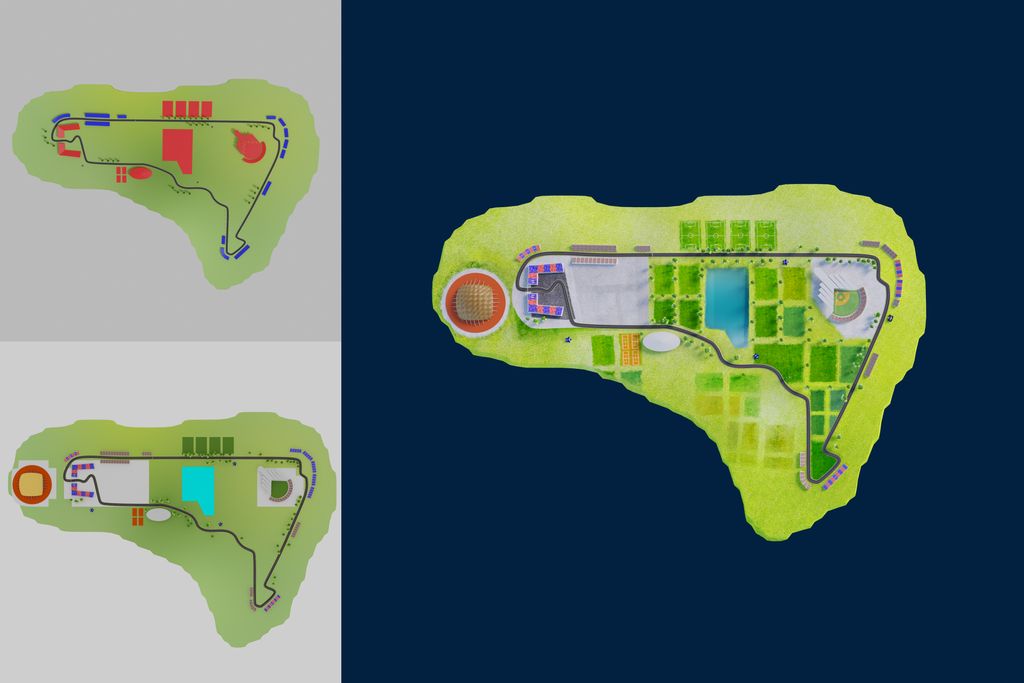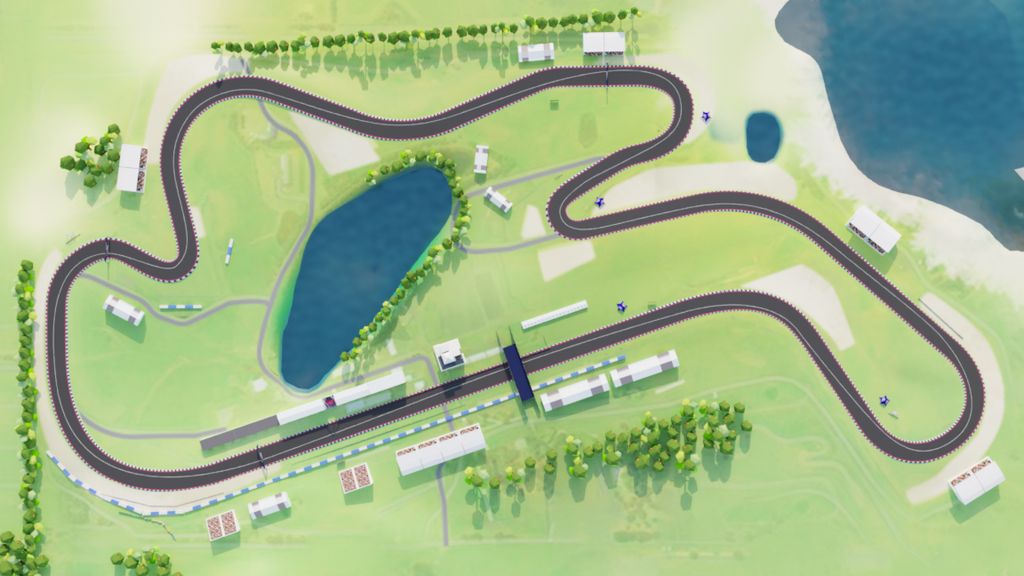 Interface & Leaderboards
The game is, by essence, challenging. It can take up dozens of trials to perfect your lap score… and hundreds more (for real!) to hope reaching the top of the leaderboard in some countries.
The whole interface was conceived and design to be engaging and rewarding.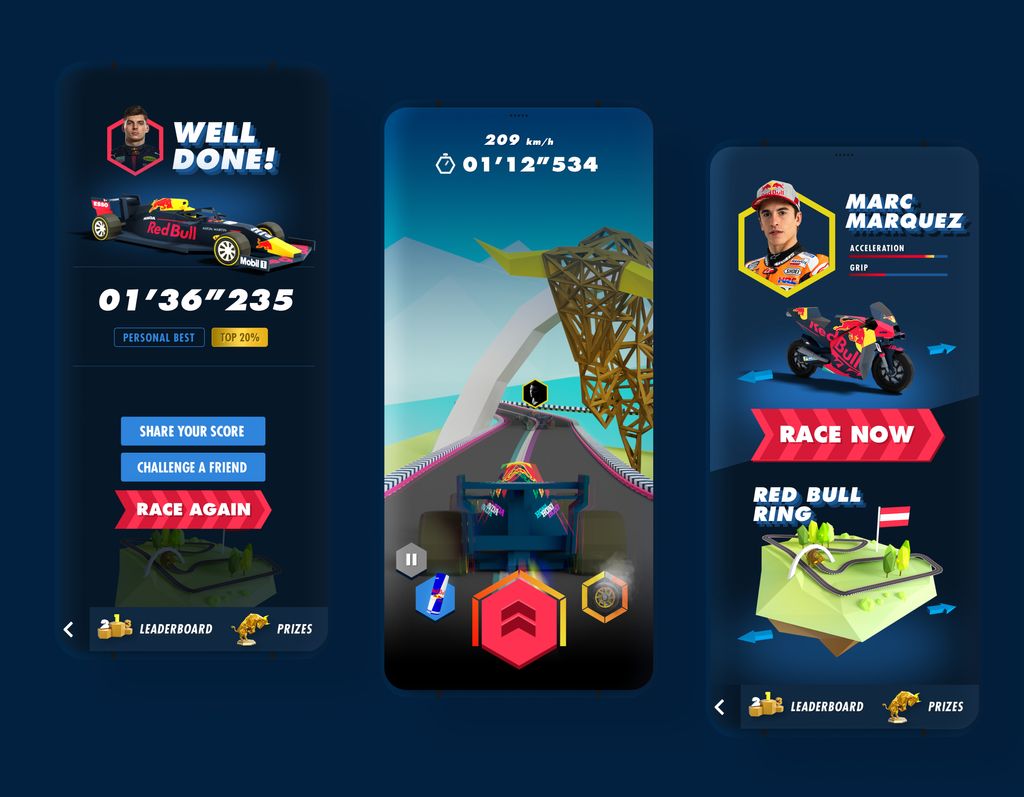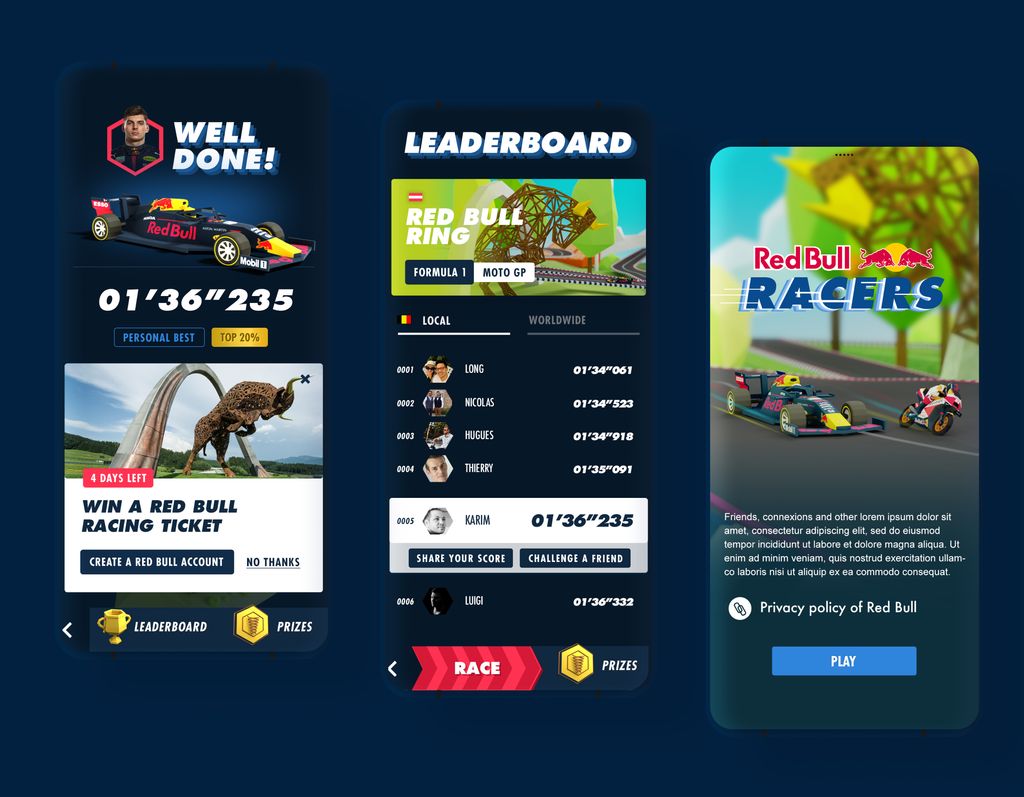 Touchscreen, World Champion, and more.
In addition to the different local activation, we also had the chance to adapt the game for interactive screens on which you can play the game using your smartphone as a remote controller.
Plus, because Max Verstappen is hell of a good pilot, we released some special "world champion" assets/customizations.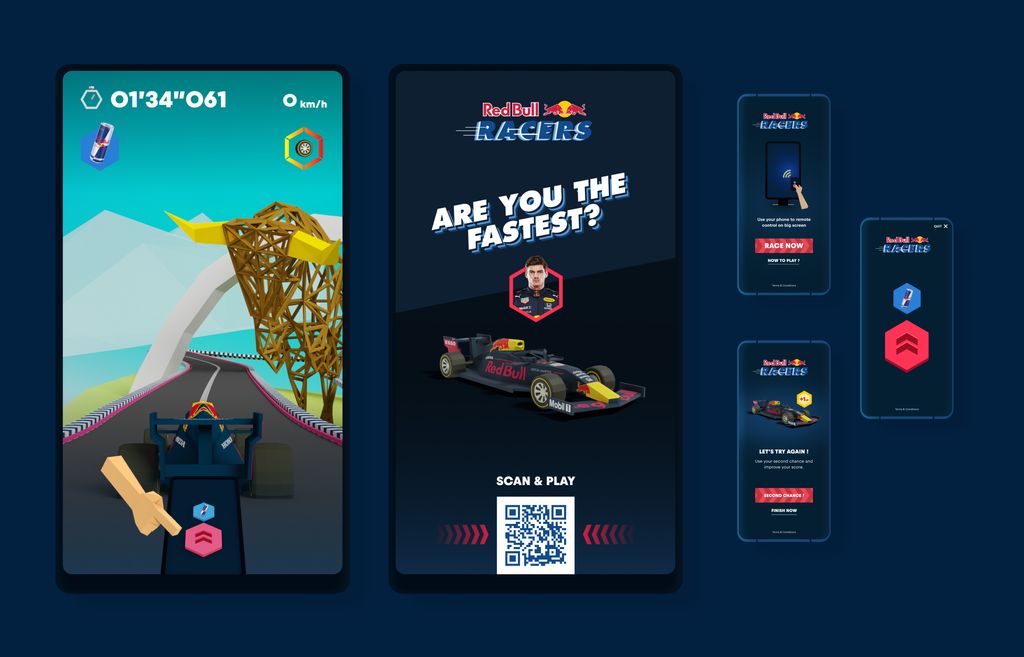 Games played

Activations

Country-specific content