2017 Credit Card of the year
Credit cards may all look similar and fit in your wallet, but don't be fooled; Each one is very different.
The services, the rates, the advantages, there's often more to it than just the ability to pay easily everywhere in the world.
To help Beobank explains all the intangible advantages their card can provide, we put together 3 interactive WebGL experiments with just the right amount of gamification.
"Beobank MasterCard Extra World", with its numerous advantages, was elected "2017 shopping card of the year".
The 007 of credit cards
This card has the profile of a super hero: protective, generous, and flexible.
So why not introduce it in that way?
With that idea in mind, we came up with 3 scenarios packed into a very distinctive landing page. We put each one to the test and they proved to be extremely fun and addictive!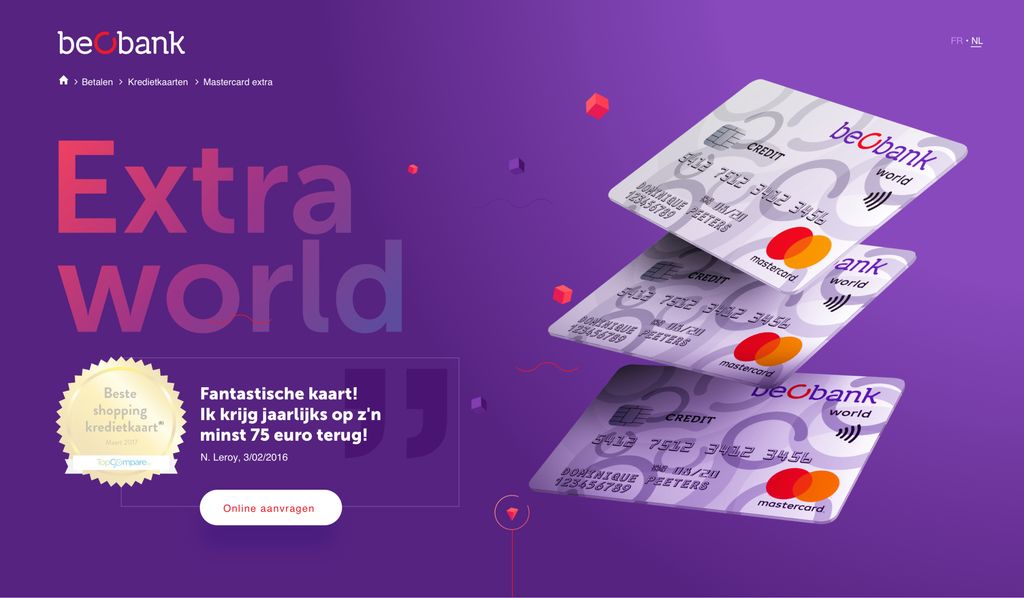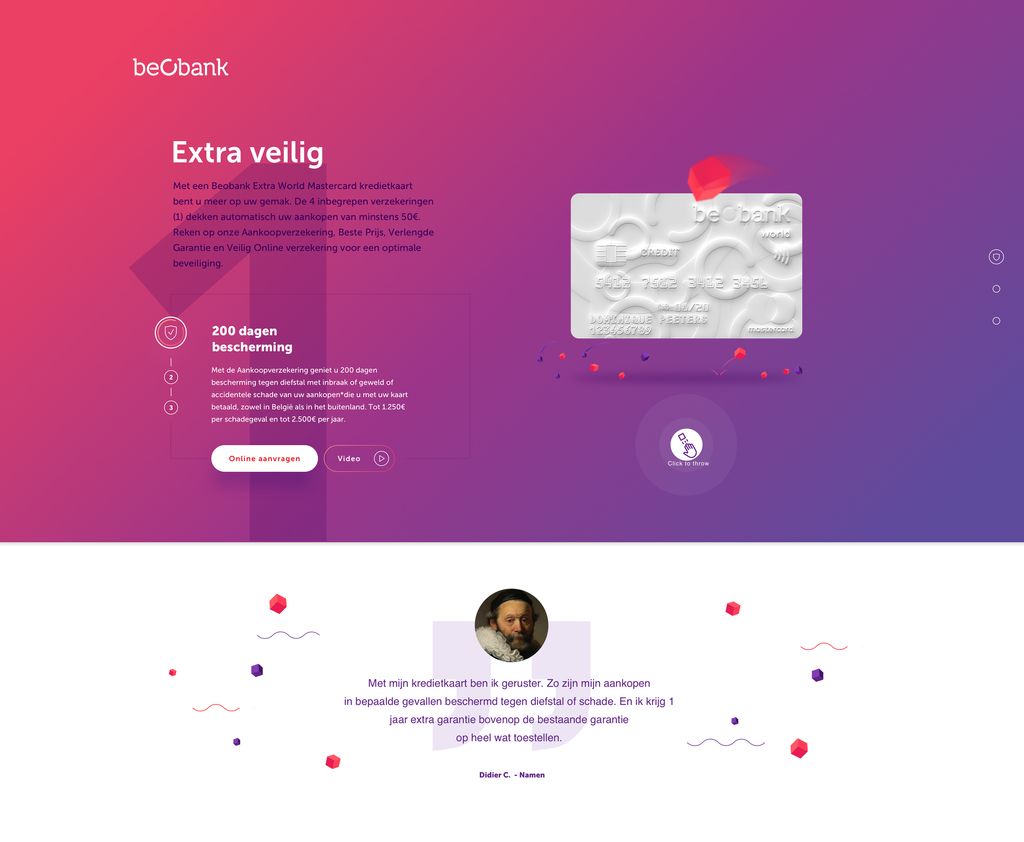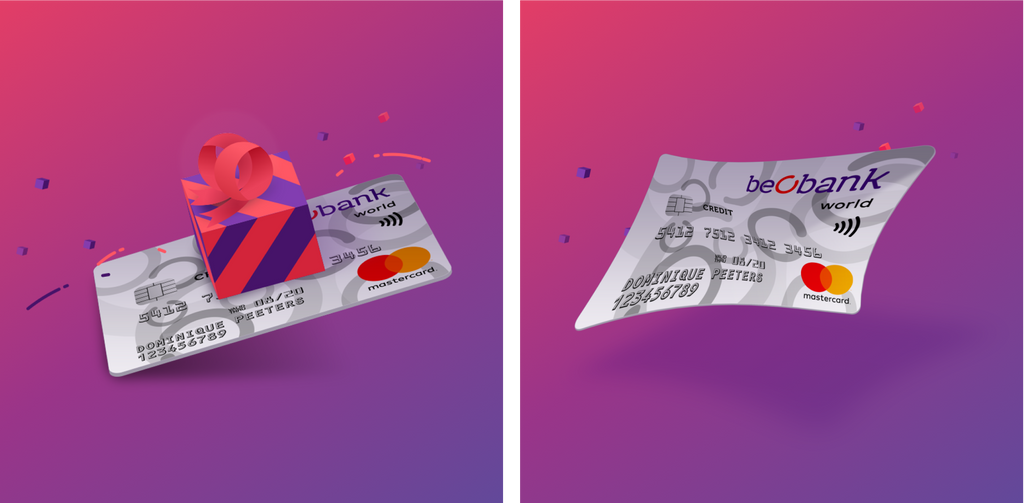 Meet Pixy, your banking assistant.
Investing can be frightening, and risky… but it's still one of the way to manage your savings wisely. As a bank, it's very important to make sure that everything is done to listen to your client's needs.
And it starts with their website and the process to make an appointment with an expert.
Pixy, a tailor-made chatbot built just for Beobank, takes the customer by the hand and helps him/her at each step along the way.
Pixy is funny, clever and empathic. His job is to collect the necessary information and sets up a meeting with an advisor.
It's a simple as that.
Knowledge & humor
Pixy immediately strikes up a friendly conversation to make the customer feel at home. He is there to help them with any questions they might have regarding investment plans.
(He can even tell when winter is coming if you ask the right question.)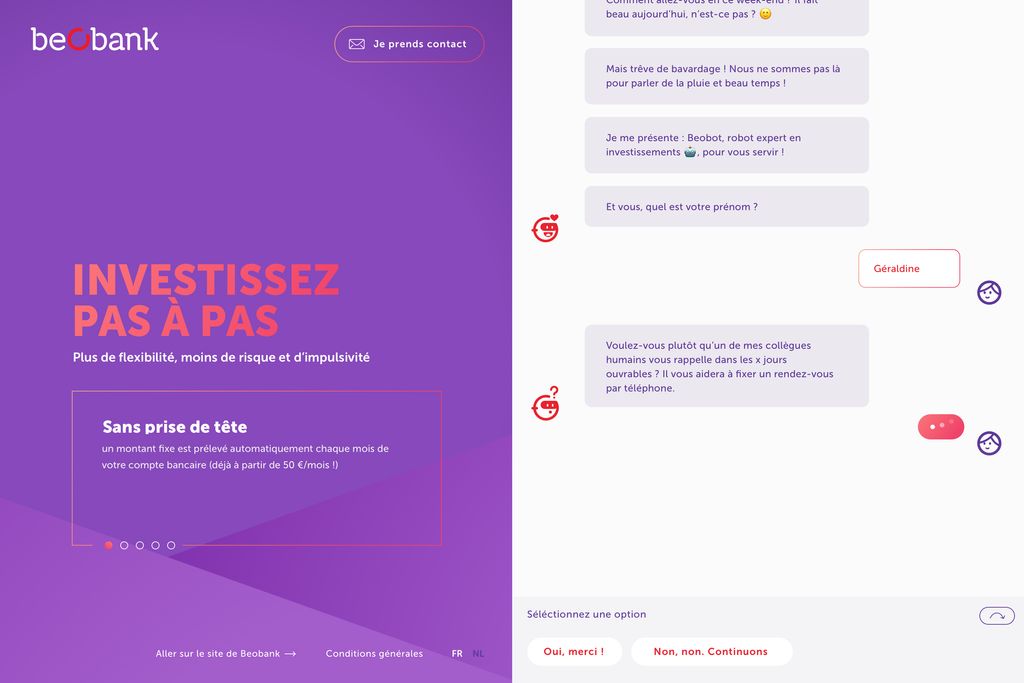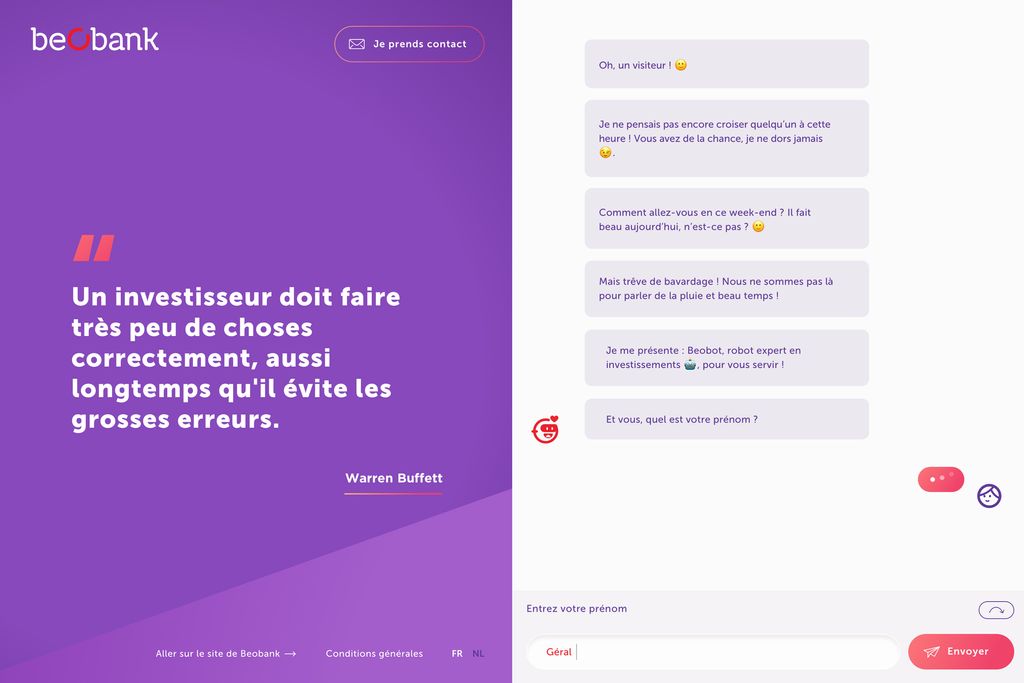 What's next?
With these new projects, our hope is to improve banking communication and make it more user-friendly. As a creative agency, helping banks with their communication strategies can seem daunting at first.
But if everyone is on the same page and we all share the same goals, the collaboration can be thrilling and extremely productive.