Creative digital campaigns
From promoting a specific product to providing their visitors with dynamic tools like a reimbursement capacity calculator, we have had the opportunity to take very creative roads in a sector that is not used to go that way.
Here are a few examples of creative campaigns we put together with Elantis's marketing team.
Home renovation campaign
COVID-19 changed a lot of things…like A LOT. People were confined at home and had to let go of their hopes of travelling &  vacation, which lead to a huge increase of home-renovations!
We put together a light and fun campaign to show Elantis's clients and prospects that even if they had to put their travels abroad on hold for a while, they could take that opportunity to improve the place they were going to see a lot of for the coming months: their own home !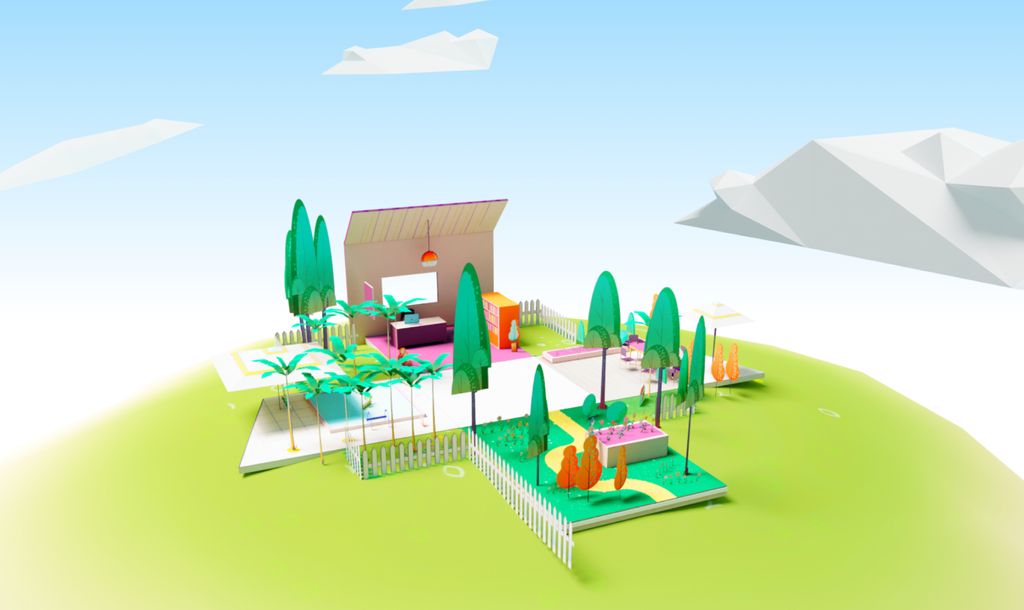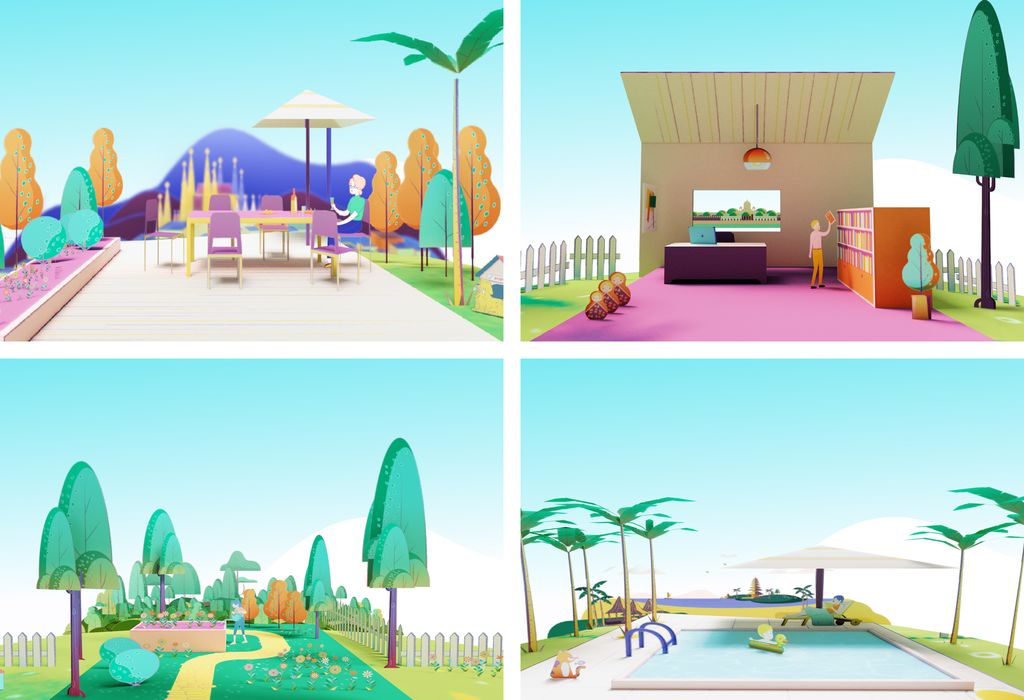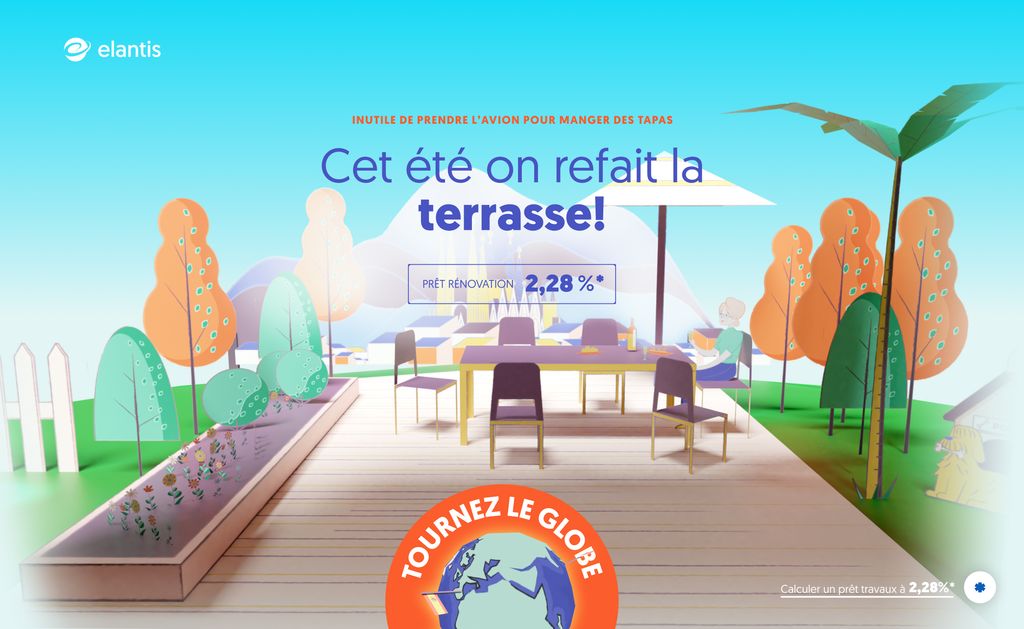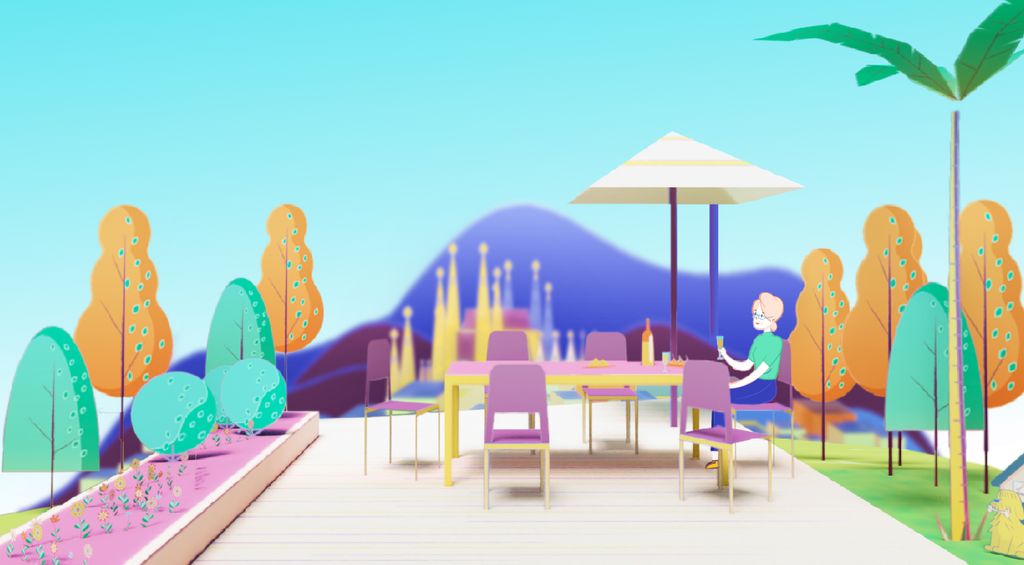 ---
Spin the wheel
Spin the wheel and see what kind of loans can help you make your next big project a reality?
We designed a completely custom landing page to let anyone explore the vast offer of loans proposed by EPIC…With a little twist of fun to make things a bit more engaging.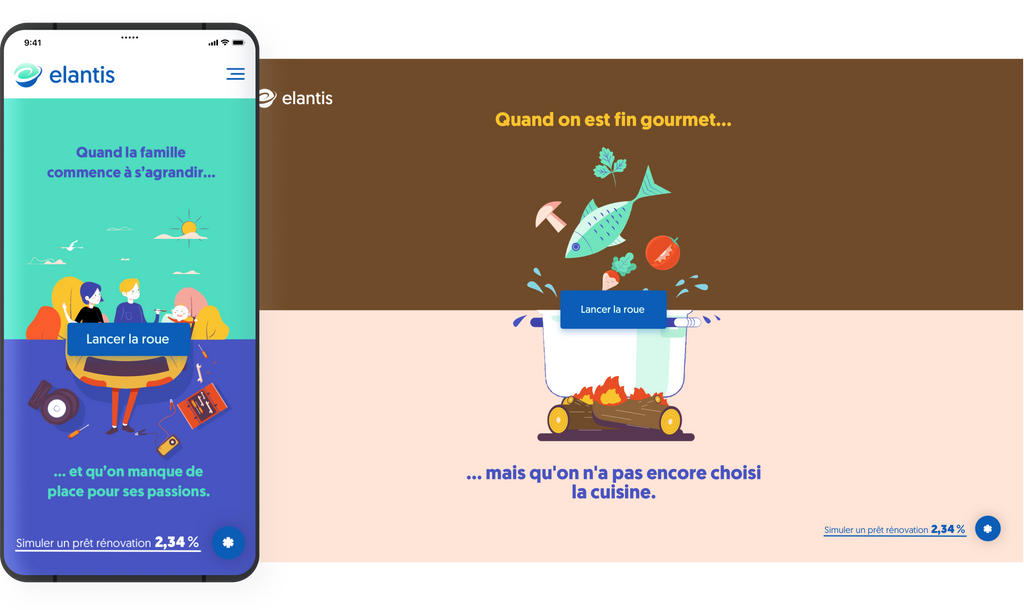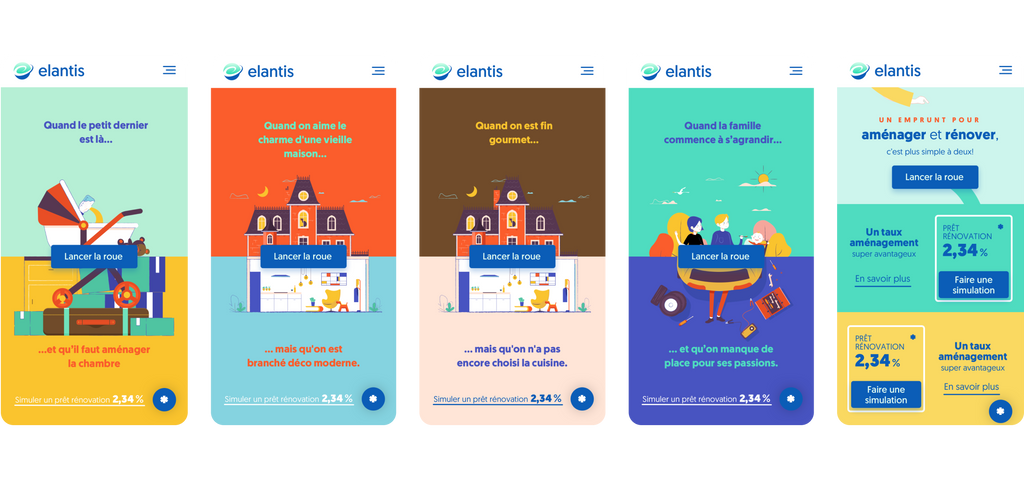 3D webGL loan capability calculator
Borrowing money costs money…and it can be tricky to know exactly what kind of loan you can afford. Elantis wanted anyone who is thinking about applying for a loan to be able to assess wether or not they could afford it.
We designed and developed the "Loan capacity calculator" with their marketing department to do just that. By indicating average incomes and spendings, you can easily see what kind of loan you can apply for without taking too much of a financial risk.
Transparent, easy to do, and informative!