Happy healthy kids
The province of Liège approached us to come up with a mobile app to tackle children's physical and mental health issues. The app has been deployed in all primary schools of the province since its early days and the program has been extended for 4 more years due to a high demand from all schools.
A digital experience WITH real-life interactions
Promoting a healthy lifestyle to kids through a mobile app can be seen as ironic. Which is precisely why we built the whole concept of Tip Top Kids so that real-life experiences were the focus, with the help of the app…and not the other way around
We came up with the idea of organizing the whole thing around selected themes such as food quality, physical activity, false advertising and the understanding of emotions. Throughout their digital journey, the kids would meet several challenges that highlight those themes, one at a time, and would have to overcome them as a team.
Given their young age – between 8 and 9 years old – the kids involved in this program needed a playful, fun and easy way to use the app. While they are mostly familiar with the use of tablets, they are also keen on skipping any written instructions by impatiently tapping on every boring button that separates them from the actual gameplay.
While the activity is physically taking place in a school yard, the kids are being teleported into the parallel universe of "Gluton island", an island full of obstacles scattered among 6 different zones.
Each zone had to be mapped to the 'real' world environment of the kids' school so that the physical activity linked to the digital challenge made sense : sports hall, refectory, classroom…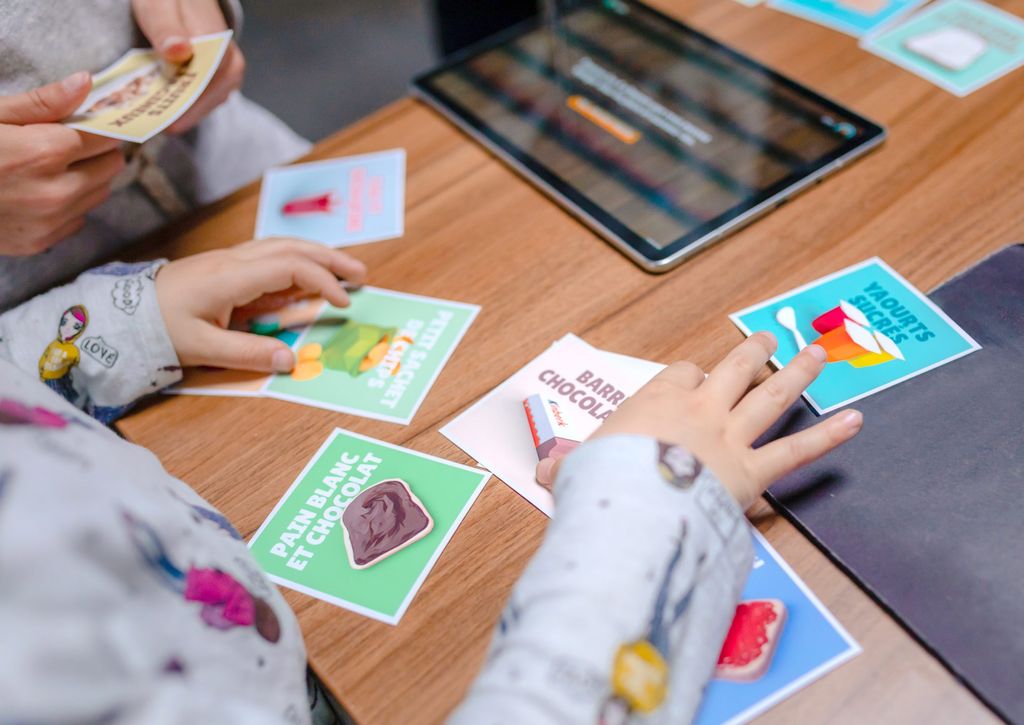 Technology meets creativity
Along their digital challenges, the kids have to go through 6 different levels involving technologies such as augmented reality, proximity detection and image recognition. The different sizes of available space, the varying and uncontrollable light conditions + the Belgian weather were not there to help us make the most of such experimental technologies and it required a lot of testing in the field!
For this experience, and given all mentioned constraints, we decided to rely on Unity to build the whole app. We set up a local network with a Raspberry pi to make synchronizing of the tablets easier, we used bluetooth proximity detectors to hunt treasures, and we used Google ARCore to reveal hidden clues in Augmented Reality to the kids.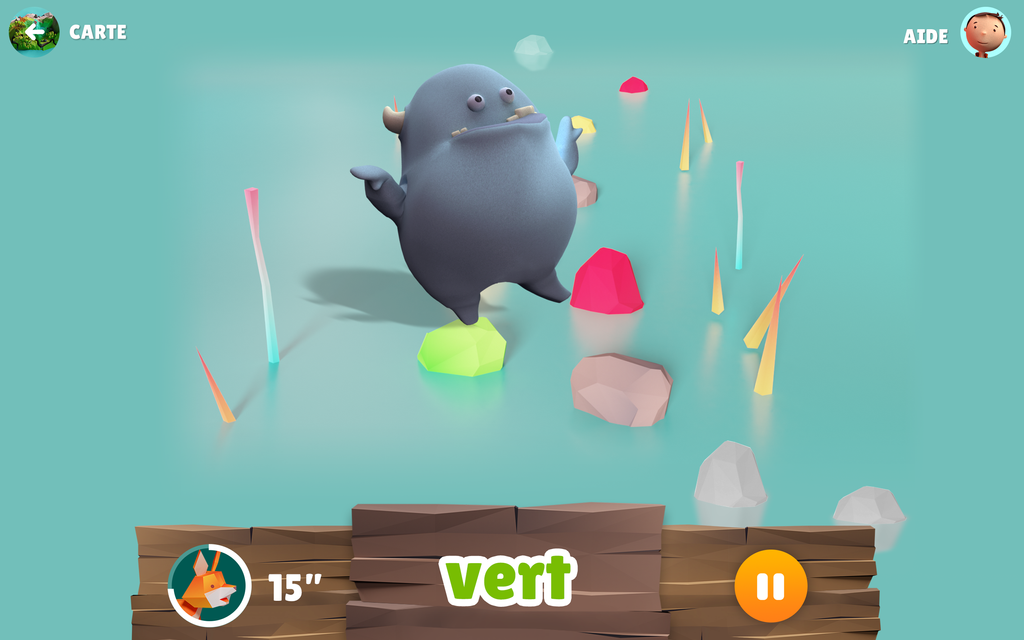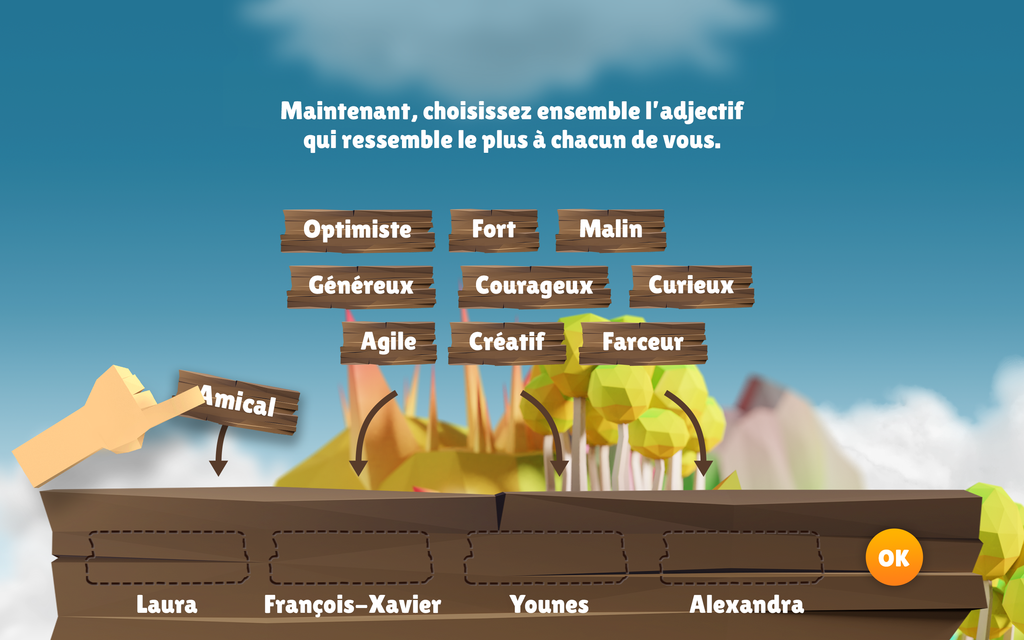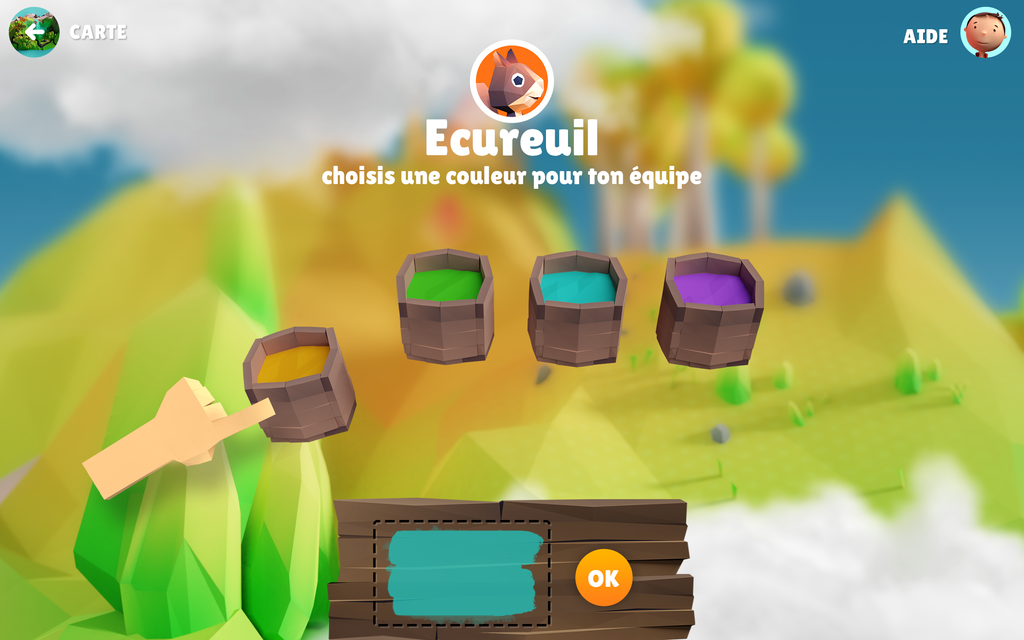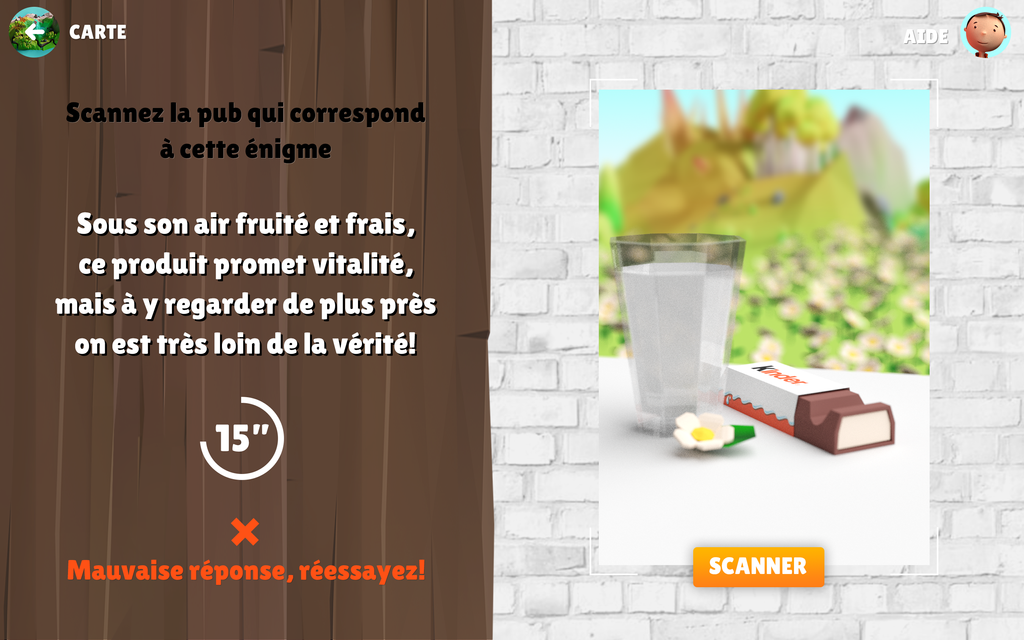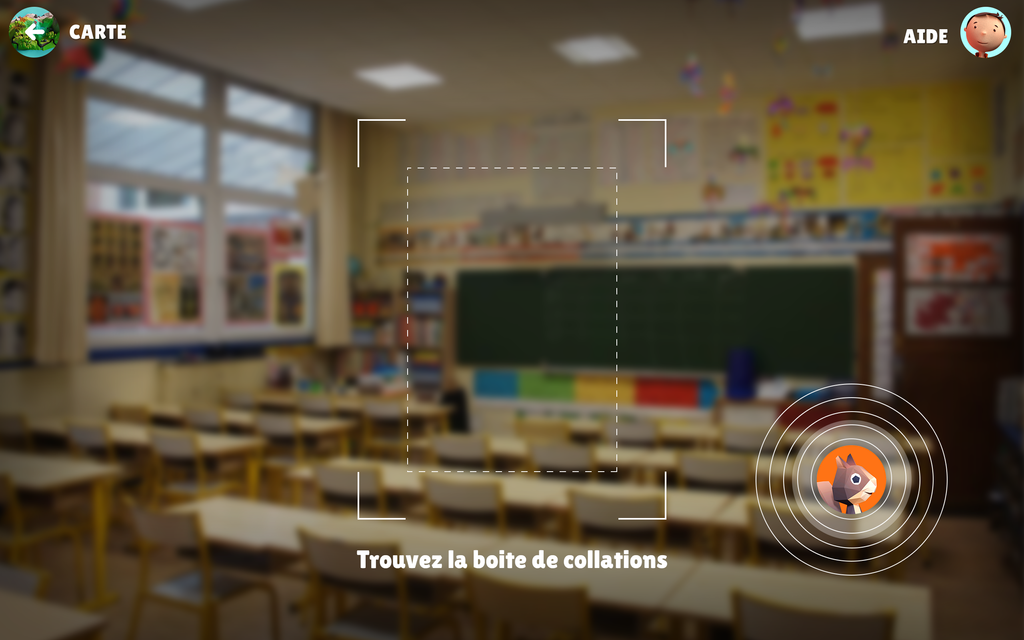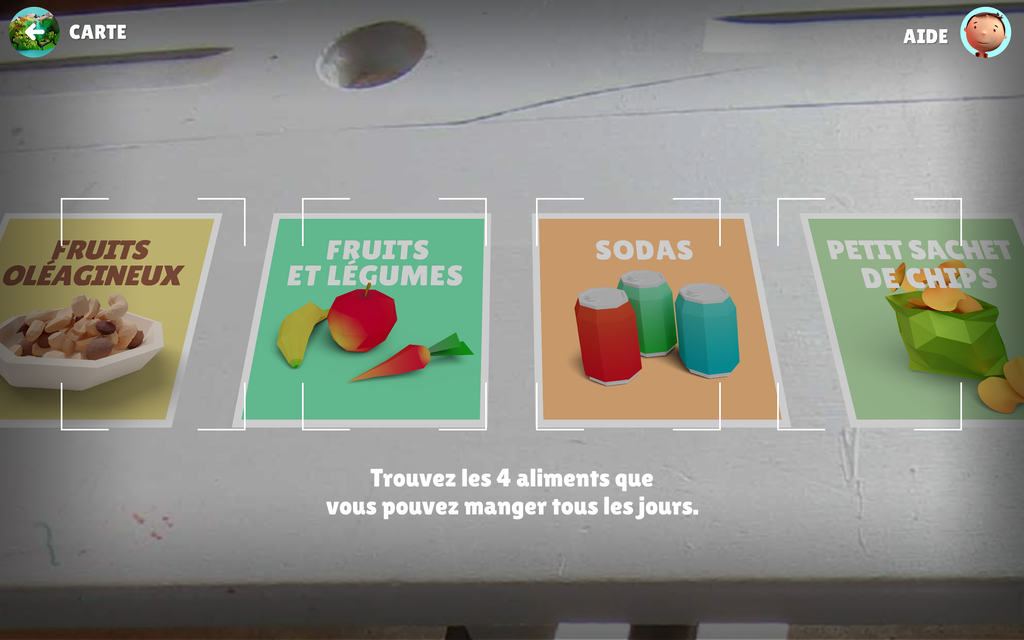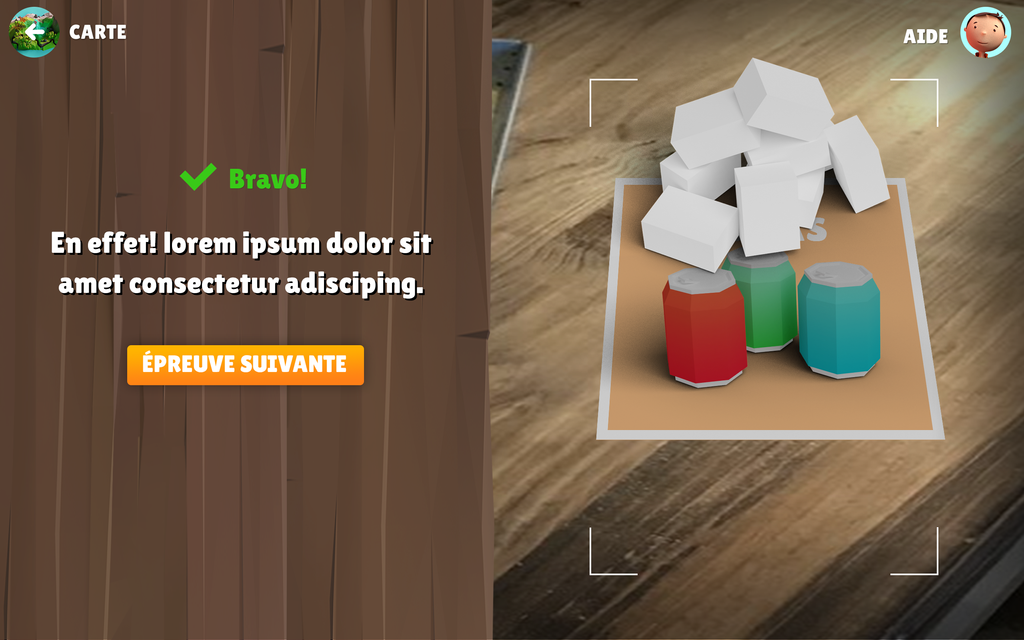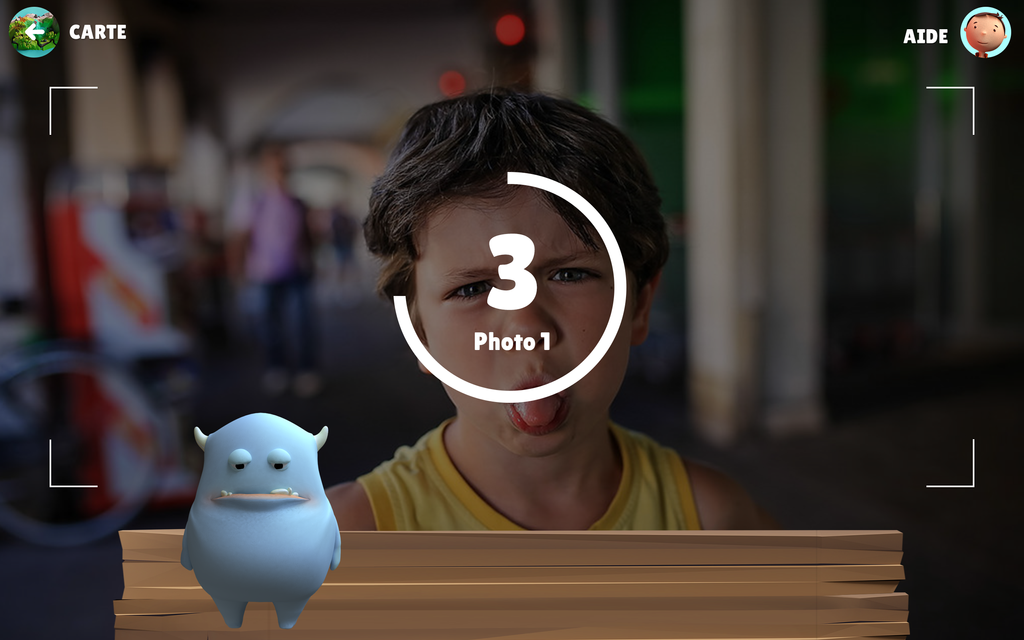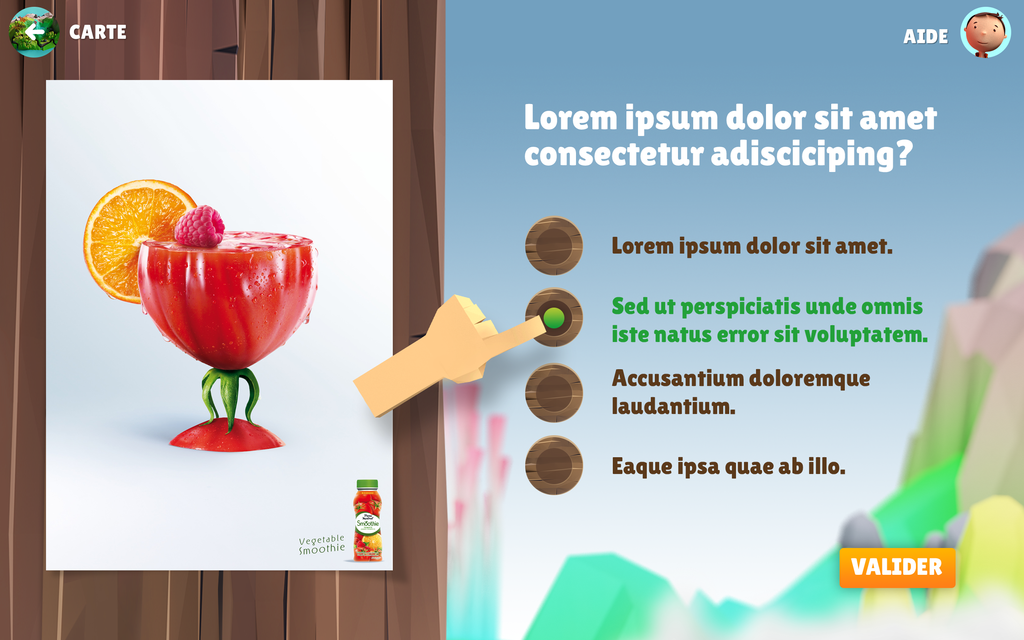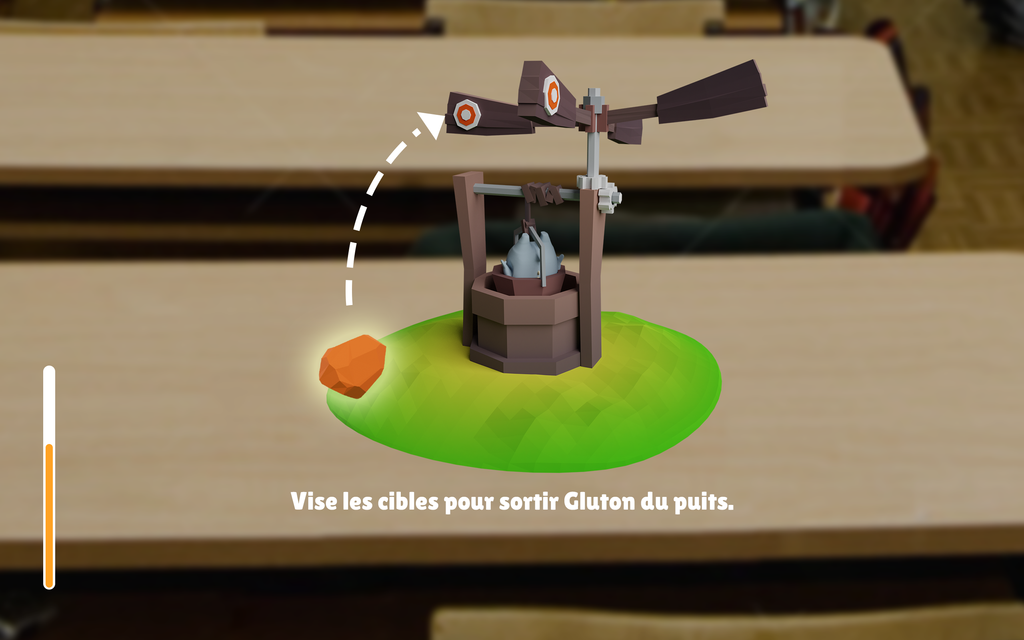 ---
Character design: Tiptop & Gluton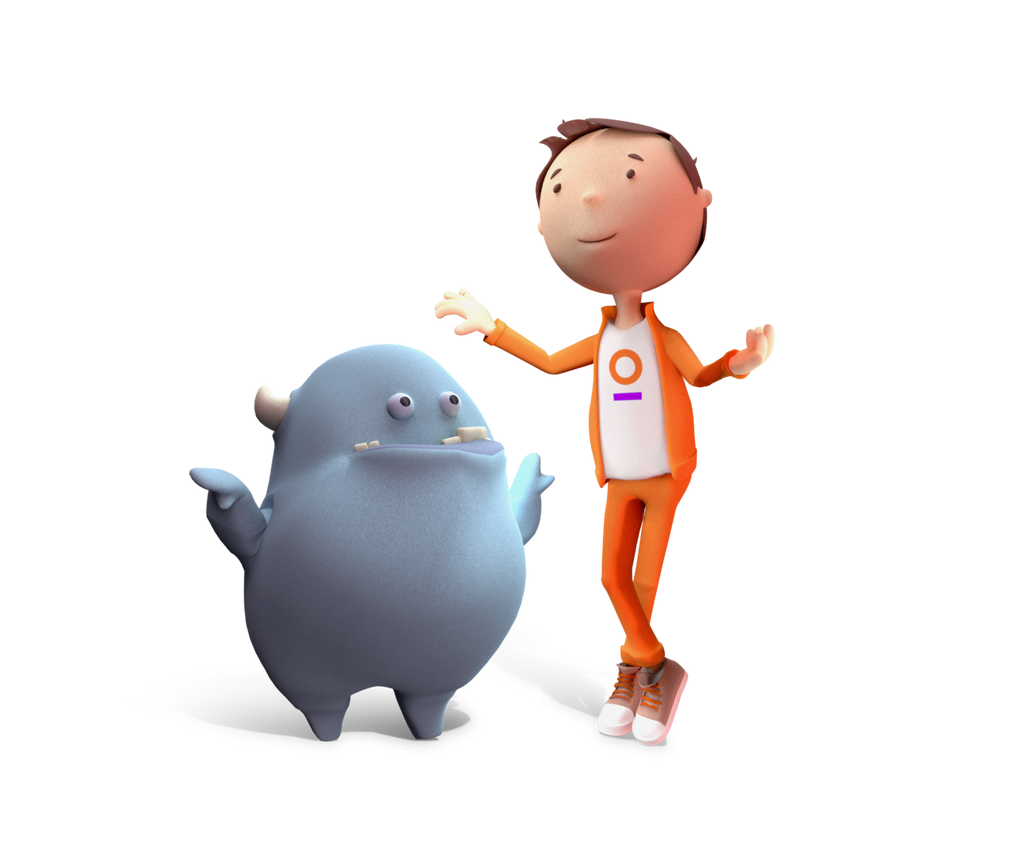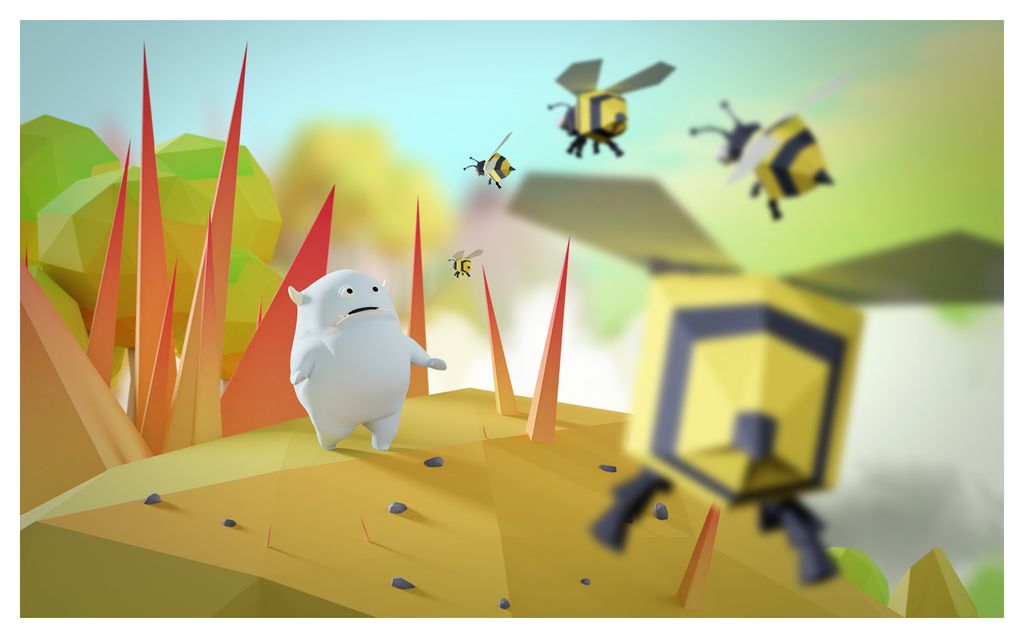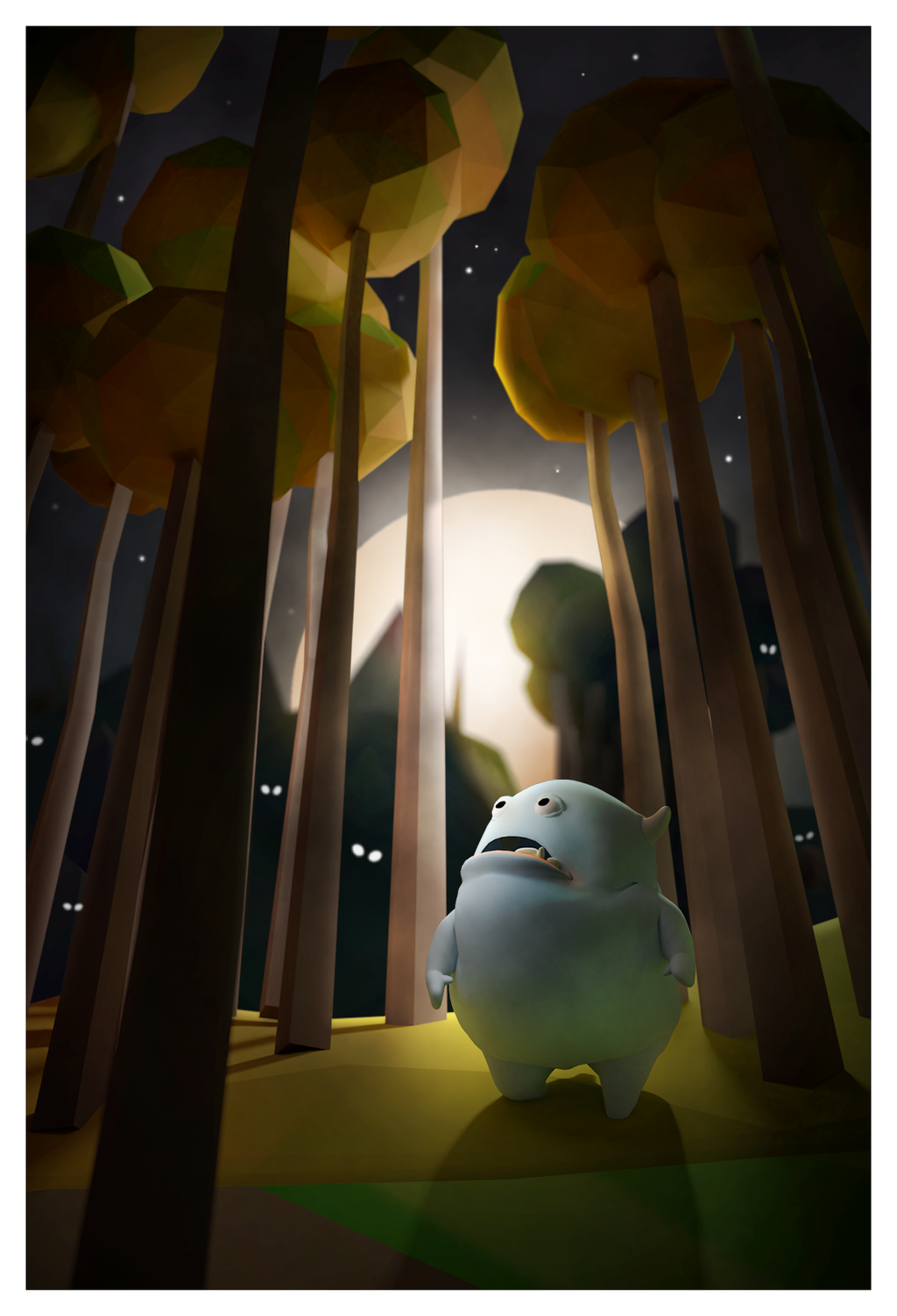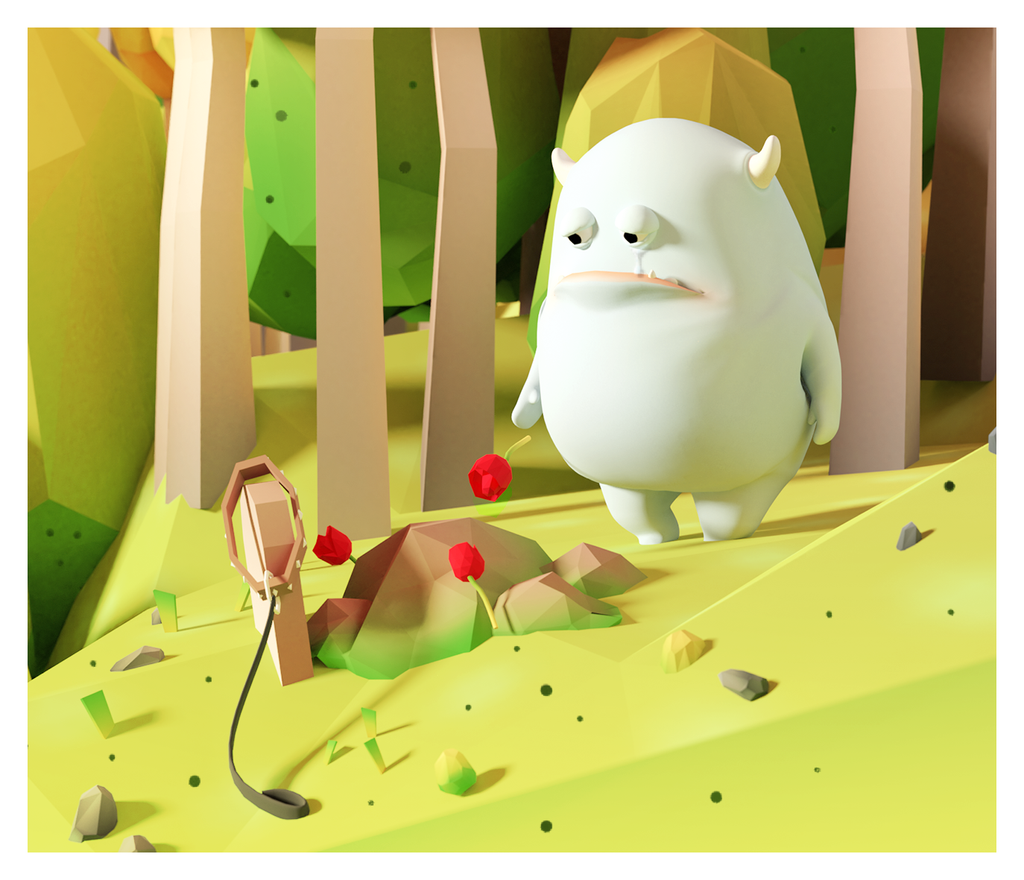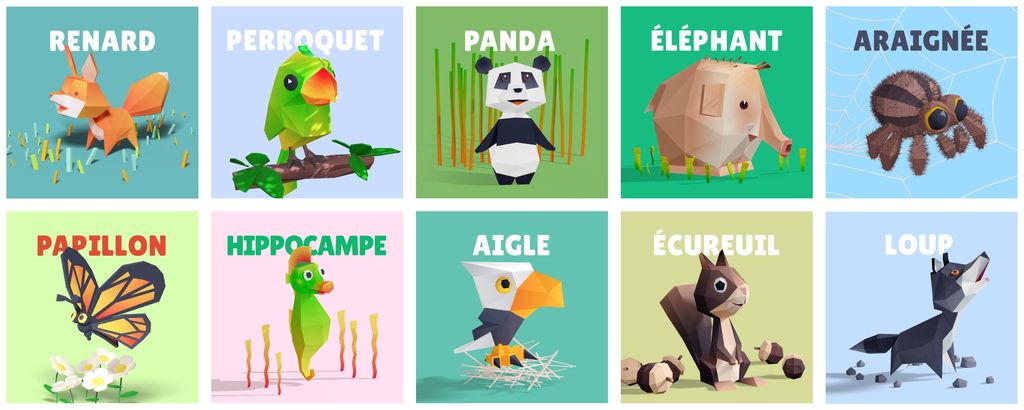 User testing
As for any experimental project, user testing in real conditions and environment was key.
So we recruited as many kids as possible ans asked for their honest feedback (not a hard task for kids, apparently…). They liked things we thought were boring and hated other things we were very excited about. This 'reality check' was essential to rebuild some challenges and improve the overall experience.
When the app was stable enough, we tested it in a pilot school to make sure it held on in real-life conditions.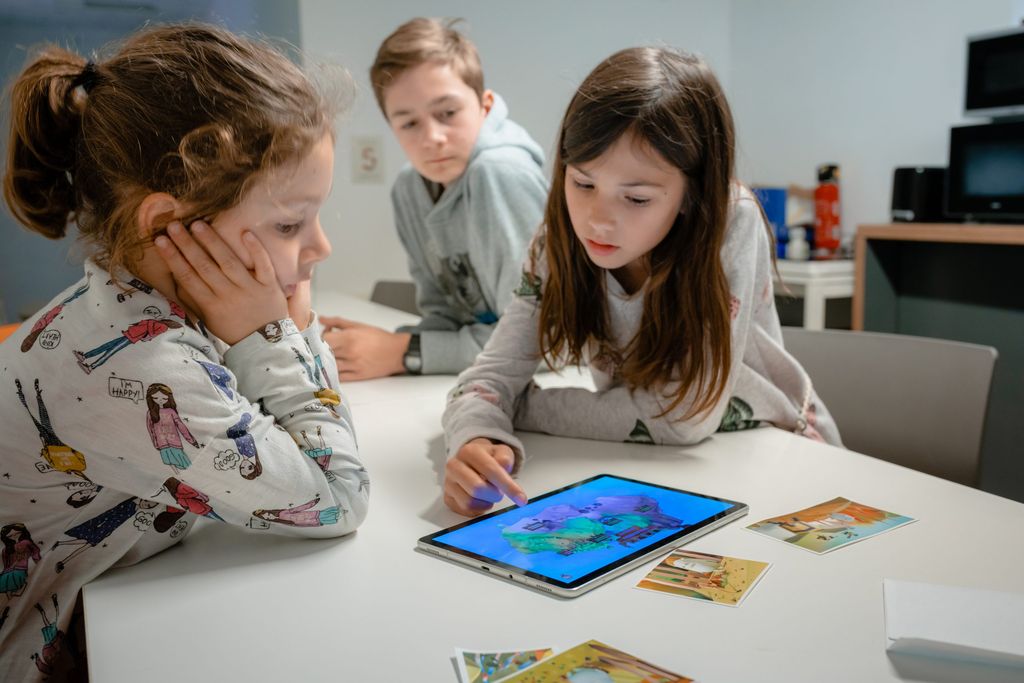 2 years old, and still going strong
After 2 years of going live, the app has been played by +5.000 kids in over 120 schools…and it's still going strong! Continuous adaptations and updates have been made since the first version and a few mini games have been added along the way.
The project was recently re-funded to allow several more years of deployment across all schools of the province.
To this day, there is quite an impressive waiting list among schools eager to offer their students a chance to meet Tip Top and Gluton and we couldn't be prouder!
# Uptime

# Schools

# Players