Services

Campaigns

Content

Websites
Camber
Custom digital strategy
The "Camber concept" is unique in Belgium: it's a delicate blend of creativity, passion & professionalism coming together to design and manufacture fully personalised storage solutions.
EPIC was selected to help them manage all aspects of their digital ecosystem: website, campaigns & digital strategy.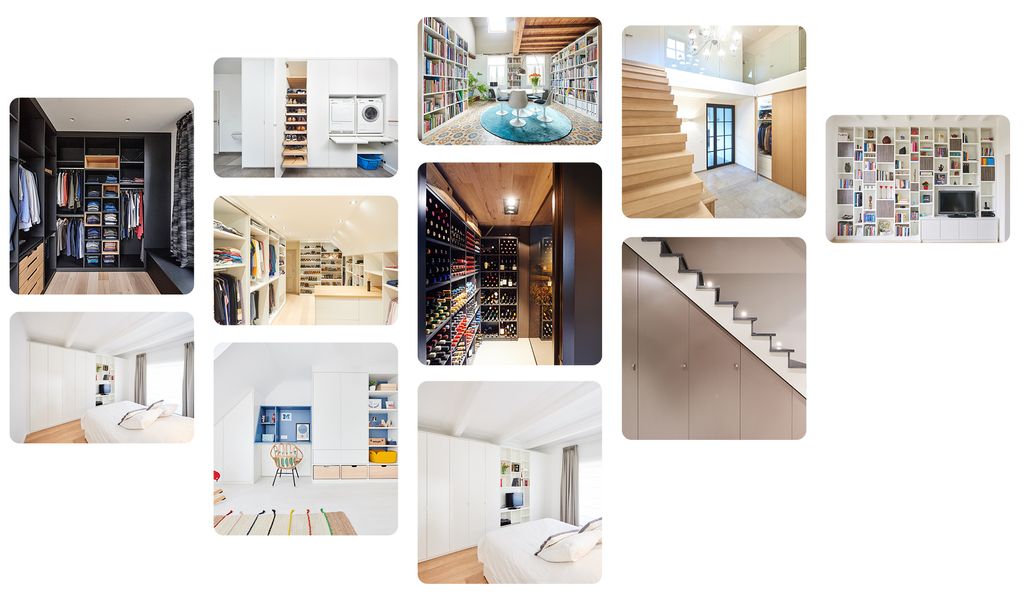 Selling storage by telling stories
Camber has been a key player of the made-to-measure furniture market for quite a while.
Along the years, they have always paid a lot of attention to what their market was saying and what they wanted, to make sure their offer was still in line with their clients. This user-centric mindset pushed them to go through a major rebranding and not to miss the digital media turn.
And they were right to focus on brand experience. Nowadays, customers want much more that just purchasing a product, they want to understand the brands and make sure their values and image are aligned with their own… and that doesn't come so easily.
With their marketing teams, we focused on telling real client stories. Galaxies away from so-called testimonials, we architectured the whole website around life moments, stories and real showcases through very flexible web pages and components.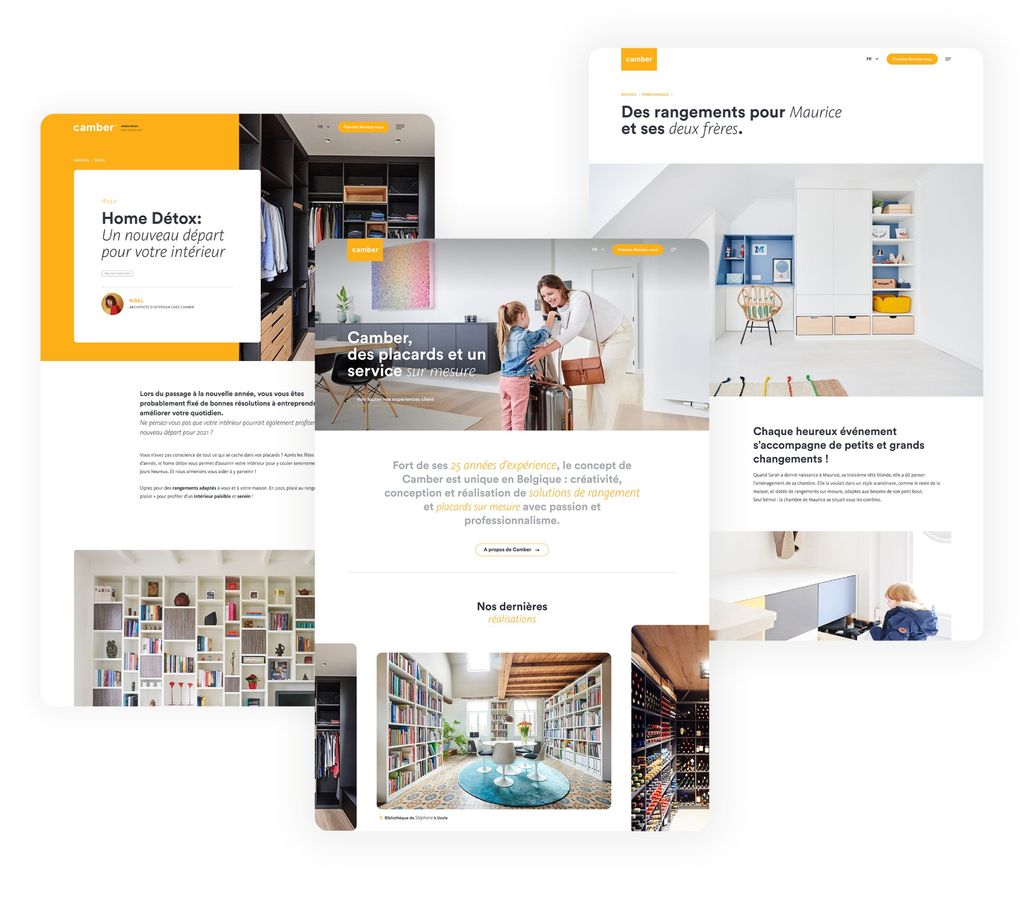 Much more than cupboards!
Camber is not just selling cupboards and storage solutions for their clients' homes; they have literally become a trend setter in terms of optimising the interior of their clients' houses.
To leverage that and get traction from new clients, Camber put in motion a whole new approach in their communication: the concept of Home Organizing.
Through a series of podcast and case studies of famous influencers, the break down the "Camber way" of doing things and go over their commercial process in detail, without falling into the trap of the often-seen-and-boring "our XX steps approach".
Converting tool
Camber's website might seem like "just another showcase website" at first sight (we won't hold it against you, we know it could seem that way) BUT…that would be a HUGE understatement. The website is the main source of commercial leads for the brand (online or offline), making it one of the most important conversion tool of their eco-system.
That being said, It's easily understandable that we had to be very efficient in terms of building the digital conversion funnel. The preparation of such aspects for the new website took us all through many UX/UI iterations to make sure we could materialize Camber's funnel strategy.
The result ? Taking the visitors of the website from very inspirational sections first, then reassuring them by demonstrating the professionalism and service quality Camber can provide, to end up on very "actionable" pages with concrete call-to-actions…all that without getting lost!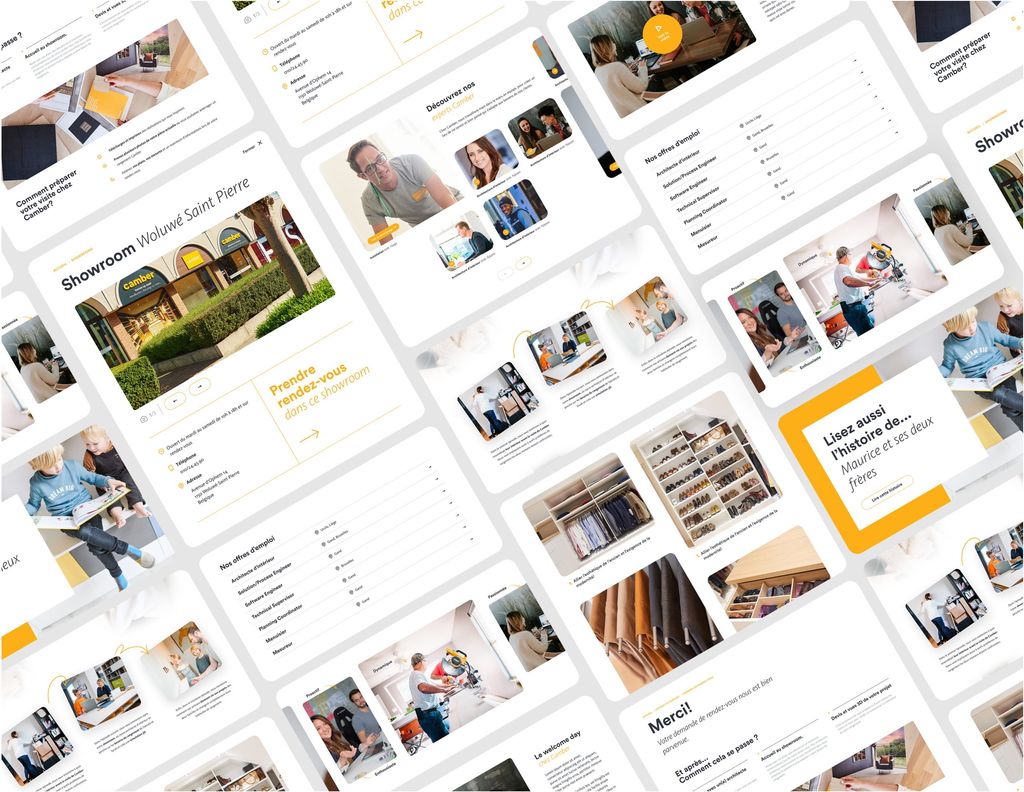 Bounce Rate

Campaigns per year

Avg. Session Duration